REAL ESTATE: MARKET FUNDAMENTALS IMPROVE, FUELING INVESTOR INTEREST
Firm Goes Shopping and Finds $500M in Retail-Space Opportunities
Monday, May 2, 2011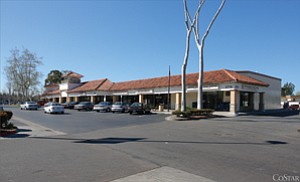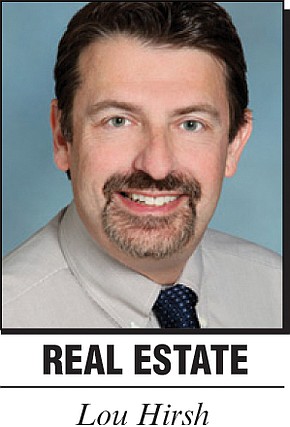 In the year since completing its initial public offering in April 2010, San Diego-based Excel Trust Inc. has made approximately $500 million in shopping center acquisitions around the country.
The company's president and chief operating officer, Spencer Plumb, says Excel will likely continue its quest for strong-performing suburban centers in the coming year, sparked by early 2011 indicators of continued improvement in local and national retail fundamentals.
While the most sought-after retail properties are those in large urban coastal markets, where new construction remains rare, experts note that owners in outlying, less-trafficked locations are still offering concessions to retain and attract tenants — although those are gradually fading.
"It's become a very bifurcated market," said Plumb. "The investment money wants to come off the sidelines, but it has very stringent requirements."
Plumb said there remains skittishness among some investors despite the nation's continued economic recovery of the past several months, which is prompting several national store and restaurant chains to scout for new locations.
Consumers Are Spending
According to the U.S. Commerce Department, national retail sales in March saw their ninth consecutive monthly increase. Sales were up in 10 of 13 purchase categories, led by the largest rise in furniture buying since 2004.
Voit Real Estate Services reported that San Diego County's retail vacancy rate in the first quarter was 5.31 percent, down from 5.41 percent in the first quarter of 2010. Net absorption of space was 130,452 square feet, well up from 49,972 square feet a year ago.
Among the larger local property purchases of the first quarter were Retail Opportunity Investments Corp.'s acquisition of a nine-building retail center in Oceanside for $35.7 million; Excel Trust's purchase of a San Marcos movie theater building for $24.3 million; and 501 PCH Ocean LLC's $14.8 million acquisition of an Oceanside retail center.
Big retail leasings of the quarter included Dick's Sporting Goods' agreement to occupy 85,758 square feet in El Cajon; the lease of 38,902 square feet by Sears Outlet Store in Oceanside; and Mor Furniture for Less' move to take 33,006 square feet in National City.
According to Voit, local leasing activity during the quarter totaled 810,000 square feet during the first quarter, down from 1 million square feet a year ago. Meanwhile, property sales activity rose from 160,000 square feet a year ago to 500,000 square feet in the latest quarter.
Mark Caston, a senior vice president in Voit's San Diego office, said tenants in many centers continue to be offered rent discounts and other concessions to keep them aboard or get them to relocate, although those are becoming less generous as the economy improves.
"Tenants are still getting better deals than they did five years ago," Caston said, referring to the period before the recession hit.
Medical Tenants Try Retail Space
National companies including GameStop, Starbucks Corp. and the burger chain Five Guys Inc. have recently been researching or opening new locations in the San Diego market, he said, and medical-related tenants are seeking out a presence in retail centers, sometimes finding better terms and foot traffic than they could get in an office park.
Local big-box vacancies have been filled quickly in recent years, and Caston does not expect upcoming vacancies, by retailers including video chain Blockbuster Inc. and bookseller Borders Group, to remain open for very long.
Plumb said the only Borders in Excel's portfolio is at a recently acquired Stockton property, where it is close to signing a deal with a national tenant to fill 20,000 square feet of a 22,000-square-foot space.
"This will leave us with a 2,000-square-foot shop space that should rent for approximately double the Borders' rent," Plumb said. "Retail is always evolving and reinventing itself and will seek out the best locations."
Plumb said Excel's acquisition strategy has been supported by its growing capital base, combined with historically low interest rates. It has been able to finance some acquisitions at interest rates between 3.5 percent and 4 percent.
He said that as long as interest rates don't rise significantly, loan distress among current retail property owners will likely remain low.
Caston said he is aware of just one significant local distress-related retail sale of the first quarter — a center in San Diego's Serra Mesa neighborhood purchased for $6.7 million by Omninet Capital LLC of Beverly Hills. The property had been taken over from the prior owner by its lender and sold through locally based receiver Douglas Wilson Cos.