PHARMACEUTICALS: NOVALAR SELLS FDA-APPROVED PRODUCT
Dental Biotech Firm Departs With a Smile
Monday, March 28, 2011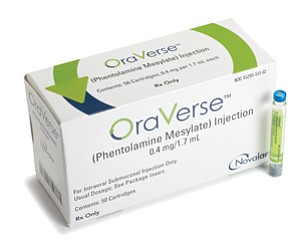 NOVALAR PHARMACEUTICALS INC.
President and CEO: Donna Janson.
Financial information: Would not disclose.
No. of local employees: 12.
Investors: New Enterprise Associates, Domain Associates L.L.C., SR One and Montreux Equity Partners.
Headquarters: Carmel Valley.
Year founded: 2000.
Company description: The privately held dental specialty pharmaceutical company developed an FDA-approved injection drug to rapidly reverse lingering lip and tongue numbness that results from local dental anesthesia.
After finding a buyer for its only product, local dental biotech company Novalar Pharmaceuticals Inc...