ENERGY: LOCAL FACTORY
Solar Power Pact Brings Energy, Jobs to Region
Monday, March 21, 2011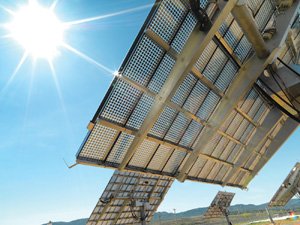 CONCENTRIX SOLAR INC.
CEO: Hansjorg Lerchenmuller.
Financial data: Not disclosed.
Corporate parent: Soitec of Bernin, France.
No. of local employees: Eight (to increase by up to 450).
Headquarters: La Jolla and Freiburg, Germany.
Year founded: 2005.
Company description: Provider of technology components used in the energy and electronics industries.
A new solar energy contract involving San Diego Gas & Electric Co...