ISE Says Shareholders Not Likely to Get a Return
Tuesday, March 8, 2011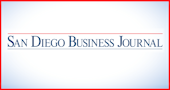 ISE Corp., a Poway maker of hybrid electric drive systems for trucks and buses, said in a March 8 securities filing that it sold the firm's assets in a bankruptcy court approved auction for $3.72 million.
As reported in the Feb. 21 Business Journal, Bluways USA, a Belgium based company, was the buyer. The new owners said they intend to continue ISE's operations, although its staff was reduced to about 40 from the previously disclosed staff of 75 in September. At its peak it had 138 workers.
In the most recent filing, ISE said after court expenses are paid, proceeds from the sale will be distributed to outstanding general unsecured claims. The company said shareholders will likely get nothing.
ISE raised $20.7 million in February 2010 in an initial public offering conducted on the Toronto Stock Exchange. Yet soon after, the business got into a cash crunch and was unable to find additional financing.
ISE also said it won't be filing any further financial statements as it has no funds to pay auditors.
The firm said three directors resigned from the board including CEO Rick Sander. After distribution of any available funds in the sale, the company said it will conduct a formal dissolution of ISE Ltd. and ISE Corp.
— Mike Allen