TECHNOLOGY: CEO SAYS
Slower-Than-Expected Transition to 4G Hurts Novatel Wireless
Monday, March 7, 2011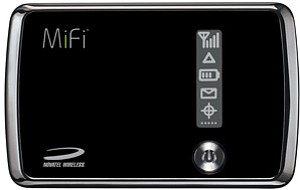 NOVATEL WIRELESS INC.
CEO and Chairman: Peter Leparulo.
Revenue: $339 million in 2010; $337 million in 2009.
Net income/loss: Net loss of $33 million in 2010; net profit of $4 million in 2009.
No. of local employees: 282.
Headquarters: Sorrento Mesa area of San Diego.
Year founded: 1996.
Stock symbol and exchange: NVTL on Nasdaq.
Company description: Maker of wireless modems, routers and modules for cellular carrier networks, as well as MiFi brand wireless routers for the consumer market.
Novatel Wireless Inc.'s weak forecast for the first quarter of 2011 sent shares heading south in the last trading days of February.
The technology company, which makes wireless modems and routers for cellular carriers, reported Feb. 24 a fourth-quarter loss of $532,000, or 2 cents a share, on revenues of $119.3 million, compared with a year-ago loss of $1 million, or 3 cents a share, on revenues of $88.6 million.
Revenues grew 35 percent year over year because sales for one month of the quarter included figures from Enfora Inc., a privately held, Texas-based company that makes specialized equipment for cellular carriers. Novatel completed its acquisition of Enfora for approximately $64.5 million during the quarter.
Cellular carriers such as Verizon Wireless are rolling out 4G, or fourth generation, cellular service, which is 10 times faster than 3G service now available.
The newer technology allows carriers to better compete in an increasingly competitive market for fickle consumers, but Novatel Wireless said its rollout of 4G compatible equipment has been slower than anticipated.
4G Sales Delayed
"Our product transition to 4G is taking longer than expected, most notably as a result of longer approval cycles for next generation products," Chief Executive Officer Peter Leparulo told investors in a conference call Feb. 24. "As of this product transition, we have seen 3G sales declined, and 4G sales delayed. The impact of this is while our backlog and our customer relationships are strong, we have limited visibility and a fluid situation. We expect Q1 sales to be significantly impacted."
In its Feb. 24 report, Novatel said it expects revenues of $60 million to $80 million in the first quarter of 2011, a significant decline from the fourth quarter of 2010.
Leparulo said he expected the company to enter the second quarter with a "healthy backlog" of orders as customers launch 4G products that utilize Novatel Wireless' equipment.
Novatel Wireless' disappointing news roiled the company's stock, with the share price dropping 13.5 percent Feb. 25.
In the past year, the stock has ranged between $5.46 and $11.53. On Feb. 28, share prices closed at $5.92, down 5 cents, about 50 percent off from their 52-week high.
Novatel, listed as NVTL on Nasdaq, ranks 20th on the San Diego Business Journal's latest list of Largest Public Companies with $337.4 million in fiscal 2009 revenue.
Analyst Peter Misek with equities researcher Jefferies & Co. Inc. in New York, which has a "hold" rating on shares, lowered its revenues target to $6 a share from $8.50 a share for the quarter after the financial report.
He said the 4G transition "could take longer than we expected, and that Asian competitors may undercut prices, leaving Novatel struggling to be profitable."
Under Jefferies & Co. nomenclature, the hold rating means the company expects the market value of Novatel Wireless' shares could lose as much as 10 percent or gain as much as 15 percent in the next year.
Misek noted in a report that three of Novatel's customers provided 70 percent of the business in 2009, which means the company's customer base lacks diversification.
John Bright, a senior research analyst with Nashville, Tenn.-based research firm Avondale Partners LLC, said he sees better times ahead, once the company muddles through the first quarter.
Better Times to Come
"I think they have a good cycle in front of them," he said, once the rollout of 4G equipment begins this year.
Bright also noted that the company needs to diversify its product offerings "so they're not so dependent when carriers upgrade to new generations of service."
Bright has a market perform, or hold, rating on the stock.
Novatel's probably best known among consumers for its MiFi brand of hot-spot devices that allows cell phone users traveling at home and abroad to wirelessly connect up to five pieces of equipment to the Internet.
Novatel Wireless shares took a 20 percent drop Jan. 11 based on reports from a major business wire service that Verizon Wireless will soon sell a version of Apple Inc.'s wildly popular iPad that will beam directly to that carrier's 3G network. Verizon has been selling a Wi-Fi-only version of the iPad along with a MiFi mobile device from Novatel.
Tom York is a contributing editor for the San Diego Business Journal.