ELECTRONICS: 2 COMPANIES HOME TO 41 BUSINESSES INVOLVED IN MANY ASPECTS OF THE INDUSTRY
Boston Firm Acquires Vista's DEI for $305M
Monday, June 27, 2011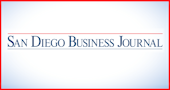 DEI HOLDINGS INC.
CEO: James Minarik.
Revenue: $235.4 million in 2010; $210.5 million in 2009.
Net income/loss: $10.5 million in net income in 2010; $6.8 million net loss in 2009.
No. of local employees: 150, according to City of Vista.
Headquarters: Vista.
Year founded: 1982.
Stock symbol and exchange: DEIX.PK on the Pink Sheets.
Company description: Distributor of consumer electronic goods, including car alarms, home theater speakers and mobile audio products.
The sale of DEI Holdings Inc...