BIOTECH: COMPANY HAS ATTRACTED $100M-PLUS IN FINANCING SINCE 2000
Ambit Biosciences Raises Additional $30M From Loyal Investors
Monday, June 27, 2011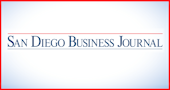 AMBIT BIOSCIENCES INC.
President and CEO: Alan Lewis.
Revenue: $18.1 million in 2009; $28.1 million in 2008, according to an SEC filing in February.
Net loss: $26.5 million in 2009; $9.8 million in 2008.
No. of local employees: 75.
Investors: Apposite Capital, Perseus-Soros BioPharmaceutical Fund, OrbiMed Advisors LLC, Forward Ventures and others.
Headquarters: Sorrento Valley.
Year founded: 2000.
Company description: Biotech that's developing small-molecule, anti-cancer compounds.
Key factors for success: Pursuing clinical development of a lead drug product to treat a deadly form of leukemia found in older adults.
"In for a penny, in for a pound."
Apparently such is the case for investors involved in 11-year-old Ambit Biosciences Inc.
The developer of small-molecule, anti-cancer compounds said June 10 that it has raised $30 million in a Series D round from 12 venture capital firms, including lead firm Apposite Capital LLP.
Perseus-Soros BioPharmaceutical Fund LP and the other firms participating invested money into the business in a 2007 Series C round, so they are effectively doubling down on a bet that the company will succeed with its lead drug in phase two pivotal clinical trials.
"We are very committed in our support of research and development efforts," said Allan Marchington, a partner at Apposite Capital, in a press statement. He added that Ambit has a "competitive edge that we believe is unmatched in the industry."
However, the announcement came just a few days after Ambit canceled plans for a public stock offering to raise $88 million, conceding that investors on Wall Street weren't eager to snap up a newly minted biotechnology concern's shares.
Seeking Treatment for Leukemia
The company said it has raised more than $100 million since 2000, as it continues clinical trials to test the efficacy of its lead drug candidate, AC220.
Researchers want to determine if AC220 would be effective against ALM, or acute myeloid leukemia, a deadly type of leukemia in older adults. American Cancer Society Inc. says 13,000 adults were diagnosed with AML in 2009, with 9,000 deaths attributed to the disease.
ACS says the blood disease is uncommon before the age of 40. The five-year survival rate for all AML patients is less than 15 percent.
The protein targets a human gene among sufferers with relapsed or refractory AML, so it offers a personalized approach to treating a deadly disease.
Ambit has asked the U.S. Food and Drug Administration for so-called "fast track" approval.
"We're in a pivotal stage two (clinical trial), and what that means is we have an opportunity to have the drug approved with this trial," said Chief Financial Officer Alan Fuhrman. "The reason why the FDA told us we have an opportunity to have it approved is that there is a very high unmet need in a group of patients where there is no standard of care."
Fuhrman said Ambit's phase three trial — required by the FDA — will start this year.
"With accelerated approvals we could have an answer in two years, and without accelerated approvals we would have approvals beyond that," he added.
Long and Winding Road
It has been a long and winding road for Ambit for most of the past decade, as it seeks a workable business that will lead to sales, profits and a successful exit for its investors.
Ambit could serve as a case study for the large amounts of money and long lead times required for success in the biotech industry.
The company had piled up an accumulated deficit of $158.9 million as of June 30, according to a U.S. Securities and Exchange Commission filing.
John Carroll, a biotech analyst and editor of online newsletter FierceBiotech, said his publication singled out Ambit in 2006 "because it had distinctive technology, great partners and the backing of some loyal and savvy venture groups."
He added: "They still have that venture backing, as we saw days ago after their IPO fell through. Investors right now are turning a cold shoulder to the classic biotech IPO. Too much risk, not nearly enough revenue."
Carroll said that the accumulated deficit of close to $159 million "sounds like a lot, but even a slow selling treatment can make that in a year."
Ambit Biosciences is developing the AC220 drug with its partner Astellas Pharma Inc. of Japan.
Tom York is a contributing editor for the San Diego Business Journal.