Shareholders Approve DEI Sale to Charlesbank Capital Partners
Monday, June 20, 2011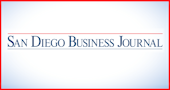 DEI Holdings Inc., the makers of Viper car alarms and other consumer electronic equipment, said June 20 that its shareholders voted to approve the sale of the company to Charlesbank Capital Partners LLC for $4.46 per share in cash, a 17 percent increase to an earlier offer DEI had received from the firm. The increase was due to an unsolicited offer from Gibson Guitar Corp.
DEI, whose board includes former majority owner Rep. Darrell Issa, said in a June 19 statement that Gibson offered to purchase DEI for approximately $4.47 per share, above an earlier offer by Charlesbank of $3.79 to $3.80 per share.
Once Charlesbank, a middle market private equity investment firm that manages some $2 billion in capital, became aware of the new offer, it nearly matched it.
DEI's board said the Gibson offer presented a high degree of uncertainty and execution risk, and the board recommended shareholders stick with Charlesbank's amended offer.
According to DEI's proxy statement, Issa owns 500,000 shares held by the Issa Family Foundation, of which Issa is the primary trustee.
The transaction is scheduled to close in the next few days, according to a statement announcing the deal.
— Mike Allen