MEDICINE: FIRM LOOKS FOR FOCUSED EXPANSION OF MEDICAL OFFERINGS
CareFusion Takes the Public Stage With a Wealth of Experience
Monday, June 20, 2011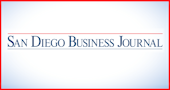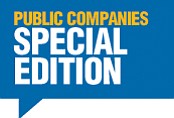 CareFusion Corp.
Chairman and CEO: Kieran Gallahue.
Revenue: $3.9 billion in 2010; $3.6 billion in 2009.
Net income: $194 million in 2010; $568 million in 2009.
No. of local employees: 1,800.
Headquarters: Carmel Valley.
Year founded: 2009.
Stock symbol and exchange: CFN; NYSE
Company description: In 2009, Cardinal Health spun off CareFusion which provides products and services to manage patient care and reduce infection.
Keys to success: Focuses on key areas in the field of health care delivery, delivering products and services that help hospitals improve patient well-being while lowering costs.
"It's something old, but something new...