Ponzi Scheme Returns 10-Year Prison Sentence
Friday, July 29, 2011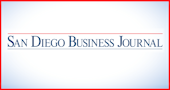 One of two brothers who pleaded guilty to charges of fraud in a $30 million Ponzi scheme was sentenced to 10 years in federal prison July 28, according to the U.S. Attorney's Office.
Matthew "Beau" LaMadrid, 44, of San Diego was sentenced by U.S. District Judge William Hayes to 120 months in prison and three years of supervised release. He was also ordered to pay $23.5 million in restitution after pleading guilty in January to conspiracy to commit mail fraud, wire fraud, bank fraud and conspiracy to launder money.
LaMadrid was also ordered to forfeit the profits from his crimes including $7 million in cash, interest in five properties, and other assets.
According to court documents, LaMadrid operated both a stock option trading operation and a real estate investment business that deceived more than 300 investors. The Plus Money Premium Return Funds solicited more than $39 million from investors from 2004 to 2008, supposedly investing in covered calls options. But in actuality, most of the new investor funds were used to make payments to early investors, federal prosecutors said.
Through two other entities, Real Estate Investment Group and E&M Property Management, LaMadrid and partners attracted more than $3 million from investors by promising to purchase property with promissory notes and recorded deeds of trust. In reality, the deeds were either not recorded or improperly recorded, causing victims to lose their investments when the properties were sold or foreclosed upon, prosecutors said.
LaMadrid funded his Ponzi scheme and real estate fraud schemes by fraudulently obtaining real estate loans. He submitted at least 94 fraudulent loan applications to banks, obtaining more than $34 million in loans, prosecutors said.
In all, LaMadrid cheated more than 300 victims out of more than $26 million, while he spent more than $786,000 from funds investors gave him to support a lavish lifestyle that included buying luxury cars, jewelry, art, vacations and gambling, prosecutors said.
Eight other defendants in the case, including brother Lance LaMadrid, have pleaded guilty to various fraud charges and await sentencing.
— Mike Allen