Pact Paves Way for Putting ResMed Products in Hospitals
Thursday, July 28, 2011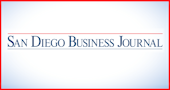 Medical equipment makers ResMed Inc. and CareFusion Corp., two of San Diego County's largest public companies, have entered into a five-year distribution agreement that will help ResMed get its new line of Stellar ventilation products into hospitals quickly.
The ResMed Stellar 100 and 150 ventilators were cleared by the U.S. Food and Drug Administration earlier this year. Under terms of the deal, announced July 25, CareFusion will have the exclusive right to distribute the products and related accessories such as tubing and filters in the U.S. health care market.
The products will give CareFusion an edge in the institutional non-invasive ventilator market, which is expected to grow by more than 6 percent annually, the companies said in a joint statement on July 25. The Stellar products are at a lower price point than competitors', a ResMed spokeswoman said.
The deal "directly aligns with our mission to improve health care costs and quality care to patients," Tony Lopez, senior vice president and general manager of Respiratory Care at CareFusion, said in a statement.
Financial terms were not disclosed, but a ResMed spokeswoman confirmed that is the first time that San Diego-based ResMed and San Diego-based CareFusion have teamed up.
In February, ResMed CEO Kieran Gallahue left to take the same role at CareFusion. The distribution agreement proves that ResMed has continued an amicable relationship with Gallahue, a ResMed spokeswoman said.
CareFusion, which trades on the New York Stock Exchange under CFN, had revenues of $3.9 billion last year and is ranked third on the San Diego Business Journal's 2010 list of Largest Public Companies. ResMed, which also trades on the New York Stock Exchange, as RMD, had revenues of $1.2 billion for fiscal 2010, and is ranked 10th.
— Kelly Quigley