Carmel Valley Office Buildings Sold for $29.5M
Monday, July 25, 2011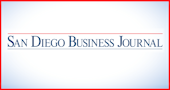 Two office buildings at Del Mar Corporate Plaza in Carmel Valley have been sold for a total of $29.45 million. According to CoStar Group, the buildings at 12670 and 12680 High Bluff Drive were purchased by TIAA-CREF Investment Management of Newport Beach.
The seller was Arden Realty Inc. of Los Angeles. The sale of the buildings, with a total of 124,716 square feet, closed on June 28.
The two-story building at 12670 was built in 1970 and renovated in 1986, and is currently vacant. The four-story building at 12680 was built in 1985 and is currently about half-leased, according to CoStar Group.
The buildings are undergoing redevelopment. Arden purchased the properties from The Blackstone Group for $67.5 million in 2007.
— Lou Hirsh