HOSPITALITY: CONVENTION MAKES $163 MILLION IMPACT ON COUNTY, REPORT STATES
COMIC-CON INVADES GASLAMP
Monday, July 18, 2011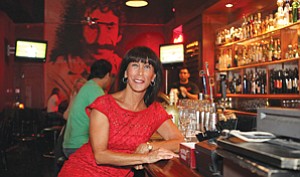 COMIC-CON INTERNATIONAL 2011
Event organizer: Comic-Con International, a nonprofit organization.
Dates and place: July 21-24 at the San Diego Convention Center.
Annual economic impact: $163 million.
Expected attendance: 125,000 (sold out).
Event description: Annual conference that focuses on comic books, TV, movies and related pop culture tied to science fiction.
Ingrid Croce vividly remembers the era before the explosive growth of the Comic-Con International convention when the restaurant she opened in 1985 was among the few things generating traffic in the Gaslamp Quarter...