Illumina to Supply Sequenom With Sequencing Equipment for Fetal Testing Process
Wednesday, July 13, 2011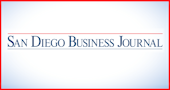 San Diego-based genetic analysis company Illumina Inc. is in a three-year agreement to supply its most powerful DNA sequencing equipment to another San Diego company Sequenom Inc., which will use the machines in conjunction with a new test to detect chromosome 21 in pregnant women.
Chromosome 21 is associated with fetal Down syndrome.
Sequenom's decision to purchase an undisclosed number of HiSeq 2000 machines is an important step in its plan to commercialize its noninvasive trisomy 21 test, which it calls T21. Unlike an amniocentesis test which uses a needle to extract amniotic fluid, Sequenom's test requires only a standard blood sample.
"This is the most anticipated thing that we're doing," a Sequenom spokeswoman said. "For many years the market has been looking forward to this test."
She said the initial market includes the roughly 700,000 pregnant women per year in the U.S. who are at high risk for carrying a fetus with trisomy 21. Advanced maternal age is the leading risk factor.
The test will be rolled out in late 2011 or early 2012 as a "laboratory developed test," a type of test that's regulated by U.S. standards known as CLIA — Clinical Laboratory Improvement Amendments. However, Sequenom and Illumina will work together to pursue FDA approval late next year. An approval would open the door to greater revenue possibilities as the test would then be classified as an in vitro diagnostic product and could be marketed more broadly, the Sequenom spokeswoman said.
— Kelly Quigley