Life Technologies Launches USDA-Approved Swine Flu Test
Tuesday, July 12, 2011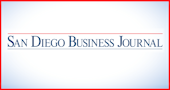 Carlsbad-based Life Technologies Corp. has created a USDA-approved, real-time test to detect strains of swine flu. The Swine Influenza Virus testing kit will be sold to veterinary diagnostic labs around the world, the company said, in a statement July 12.
Swine flu is a common debilitating condition mostly affecting pigs, causing fever, lethargy, breathing problems and significant weight loss — and resulting in economic loss to swine producers.
In rare instances, the virus is transmitted from pigs to humans, with human symptoms similar to the regular seasonal influenza virus, according to the Centers for Disease Control and Prevention. However, Life's test, called the VetMAXTM-Gold SIV Detection Kit, is for animal use only.
The detection kit can test for various strains of swine flu, including H1N1.
Studies have shown that the swine flu H1N1 is common throughout pig populations worldwide, with 25 percent of animals showing antibody evidence of infection, according to the CDC. In the U.S., studies have shown that 30 percent of the pig population has antibody evidence of having had H1N1 infection.
Designed to zero in on the pathogen's RNA, Life Technologies' test also targets multiple genomic regions to decrease the likelihood of false negatives. The kit is the market's first USDA-licensed, polymerase chain reaction-based (PCR) solution for rapid detection of swine flu, Life said.
This test "complements our growing number of federally approved, molecular solutions developed to help test for diseases that threaten food producers' valuable herds and, ultimately, their business," Nir Nimrodi, Life's head of Animal Health and Food Safety, said, in a statement.
Shares of Life, which trade on Nasdaq under the symbol LIFE, were trading at $50.80 on Tuesday afternoon, up 41 cents from the previous day's closing price.
— Kelly Quigley