Real Estate Roundup
Monday, July 11, 2011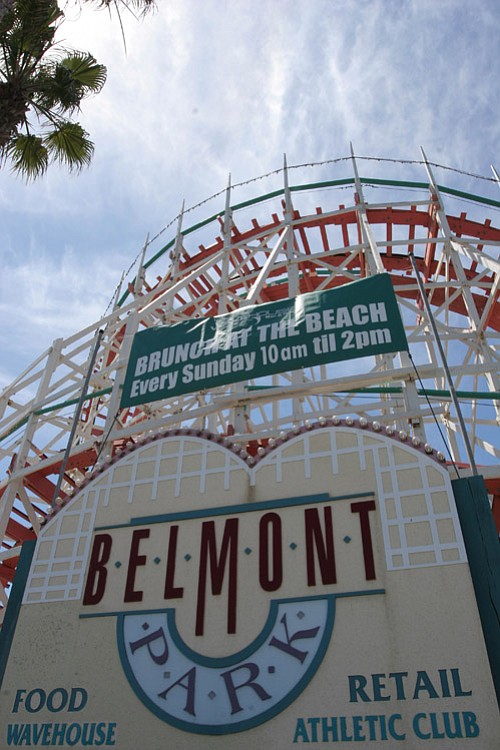 County Operations Center Gets Environmental Honors
The County of San Diego Operations Center under construction in Kearny Mesa has received a trio of honors — the "Outstanding Governmental Building of the Year" by the California Center for Sustainable Energy, the "2011 Energy Champion for New Construction" by San Diego Gas & Electric Co. and Leadership in Energy and Environmental Design Gold certification by the U.S. Green Building Council.
According to Dan Stewart, RJC Architects' project manager, the first phase of this massive project, consisting of two, 150,000-square-foot, four-story office buildings and a parking structure, is now complete, and was recently awarded the troika of accolades.
In a collaborative effort with general contractor Lowe Enterprises and Suffolk-Roel Construction Co., RJC Architects incorporated the very latest in sustainable design practices into the project, significantly reducing negative environmental effects as well as daily operations costs. Airy glass-walled private offices allow abundant natural light and are strategically clustered around the center, while the floor plans create a pedestrian-oriented layout.
"Outdoor spaces are defined by the buildings as outdoor rooms, with buildings laid out to provide shade," Stewart said.
Energy-efficient roofing, glazing systems to reduce heat gain and a landscape irrigation system which reduces water usage all solidify the project's status as a cutting-edge example of sound green building practices.
Phase 1B of the $531 million project — consisting of two administrative buildings totaling 300,000 square feet and a 20,000-square-foot conference center — is slated for completion in October 2012. According to Stewart, the conference center is designed to be Leadership in Energy and Environmental Design Platinum, the highest rating given by the U.S. Green Building Council.
"This will be one of the few buildings in San Diego designated Platinum," Stewart said. "Buildings that attain this rigorous level are among the greenest in the world."
With an eye on the future, RJC designed the entire six-building, 920,000-square-foot facility to be functional, sustainable and timeless.
"The center's existing buildings have been there for almost 50 years," said Stewart. "We've designed the new ones to be here for at least that long."
Company Wins Contest for $33M University Project
PCL Construction Services Inc. recently won a design-build competition for the new $33 million University Student Union located at California State University San Marcos.
The completed project will be the gateway building for the northern entrance of the campus. The Student Union, which will be the "heartbeat" of the campus, will have 89,000 square feet of student life spaces including a central "living room" for the entire campus. 
The project will include offices, meeting rooms, grand ballroom, full-service kitchen, convenience store, coffee shop, student activity areas and support spaces. Construction is scheduled to start in January 2012 with completion in October 2013.
 PCL's project manager is Michael Gallen and the design-build team includes Hornberger Worstell Architects, Flores Lund Civil Engineering, Land Lab Landscape Architects, DCI Structural Engineering, Webb Design Food Service, McParlane Mechanical Engineers, Randall Lamb Electrical Engineers, Dynalectric and Pac Rim Mechanical.
Border Patrol Offices Nearly Completed
KMA Architecture & Engineering recently announced that construction is more than 50 percent complete for new U.S. Border Patrol administration offices at the San Clemente checkpoint off the Interstate 5. KMA was retained by The Ross Group for the design-build project, which is expected to be complete in late fall.
The 14,000-square-foot, one-story facility is being constructed on a hillside, which required extensive excavation as well as the construction of retaining walls to provide a flat area for the building.
"It has been exciting to witness the unique building take its shape, as the colored cladding panels and dramatic roof geometries from our designs come together," said Don Blair, president of KMA Architecture & Engineering. "As we watch construction progress, I think that the design team has successfully created a building of which the Border Patrol and the general public can be proud."
The KMA team consists of Don Blair, Jay Janda and Alison Warren. KMA is also providing mechanical engineering services. Civil and structural engineering services are provided by Burkett & Wong; electrical engineering services are provided by Michael Wall Engineering; landscape architect services are provided by Wimmer Yamada Caughey; plumbing services are provided by Marino Design Consulting; geotechnical engineering services are provided by Geocon Inc.; fire/life safety services are provided by AON; and specification services are provided by Karl Evans.
Construction Completed at Credit Union in Oceanside
KMA Architecture & Engineering has recently announced that construction was completed at San Diego County Credit Union's newest branch at 625 College Blvd. in Oceanside.
San Diego-based KMA provided architecture, mechanical and plumbing engineering services for the freestanding building located within the Towne Center North retail center at College Boulevard and Mission Avenue.
Construction began in October 2010 on the 4,700-square-foot tenant improvement project.