WD-40 Turns in $8.1M of Net Income
Friday, July 8, 2011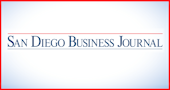 WD-40 Co. reported July 8 that it had net income of $8.1 million for its third quarter ended May 31, down 12 percent from the like quarter of 2010.
Revenue for the past quarter was $85.5 million, up 4 percent from the like period of 2010. Year to date net sales were $245.7 million, up 2 percent from the like period of 2010.
CEO Garry Ridge attributed the sales declines to bad weather in this country in the spring. Sales in Europe were up 4 percent and up 23 percent in its Asia-Pacific region, the company said.
WD-40 said fiscal 2011 sales should reach $330 million to $340 million, while net income will finish in a range of $34.9 million to $36.6 million, with diluted per share earnings of $2.05 to $2.15.
Shares of WD-40, traded on the Nasdaq under the ticker WDFC, closed July 8 at $44.43, up from the previous day's close of $41.68. The stock's 52-week range has been $34.12 to $44.58.
— Mike Allen