Regional Life Sciences Group Thinks Globally
Monday, January 31, 2011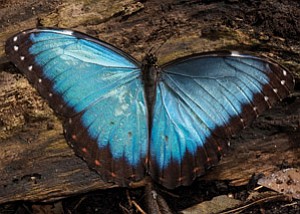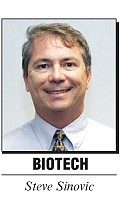 Biocom's top executive has high hopes for the organization's first Global Life Science Partnering Conference.
"It's a real step up from previous efforts," declared Joe Panetta, president and chief executive officer of the San Diego-based association that advocates for more than 550 life sciences companies in Southern California. Panetta was referring to the five previous conferences that had a decided investor focus.
"We're still expecting investors, but it's also as much a networking forum for local companies to meet with pharmaceutical and biotech representatives from around the world," he said, referring to attendees coming from Europe and the Pacific Rim.
"We've always prided ourselves on being a very collaborative life sciences community nationally, but to really grow we have to position ourselves on a global stage," said Panetta.
While local and nationally known drug company execs will be part of the panels and discussion groups, some big names will clearly be luring attendees to the event, which is scheduled for Feb. 22-24 at the Estancia La Jolla Hotel and Spa, 9700 N. Torrey Pines Road.
They include Marty Birkhofer, vice president of strategic transactions for Bristol-Myers Squibb, and BJ Bormann, head of business development for Boehringer Ingelheim.
"They are among the few (major) pharma companies that don't have offices in San Diego," said Panetta. "On the investment side, we have Carole Neuchterlein, head of the Roche Venture Fund."
He added, "To get folks of this caliber to participate in the conference really says a lot about the high quality of programs and participants."
While the registration fee is pretty steep at $2,000 per ticket, Panetta is confident the level of speakers and discussions justifies the investment. He expects a good number of venture capital firms to be represented at the conference, in addition to individual investors with a keen interest in the life sciences arena.
Panetta is projecting 250-300 attendees.
"As an organization, we also hope to make money on the conference," said Panetta, referring to the revenue stream generated by 80-plus Biocom events each year, in addition to membership dues. Sponsors of the conference are pharmaceutical company Pfizer Inc. and the Goodwin Procter LLP law firm.
• • •
Connecting Forces of Nature: Speaking of conferences, San Diego is putting the field of biomimicry on the map and giving fledgling and established business owners a chance to be part of a design workshop to connect the forces of nature to their enterprises.
San Diego Zoo Global is sponsoring the 2011 Biomimicry Conference in San Diego presented by mirasol, a display innovation by Qualcomm Inc. This April 14-15 conference at the zoo is dubbed "Nature, Innovation and the New Economy." Organizers say it brings together business and design leaders to learn how and why nature will be a key driver of innovation and an economic game changer.
Companies that design based on nature's principles are poised to be leaders in innovation, efficiency and sustainability, said Helen Cheng, a member of the Biomimicry Conference organizing committee. Cheng, who is conservation finance manager for the zoo, helped coordinate conferences on the subject in 2009 and 2010.
San Diego Zoo Global is the umbrella organization (formerly known as the Zoological Society of San Diego) that operates the San Diego Zoo.
This is Steve Sinovic's last column for the San Diego Business Journal. Send local biotech news to sdbj@sdbj.com.