Cubic Collects $220 Million Transit Deal
Monday, January 31, 2011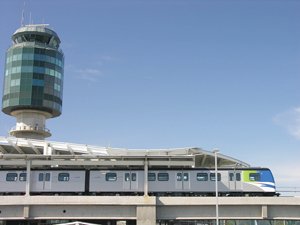 Cubic Corp. said Jan. 27 that its Transportation Systems unit received a $220 million contract from TransLink, the transit authority for Vancouver, British Columbia, Canada, to deliver and operate a new smart card fare payment system covering the city's trains, buses and ferries.
The contract is the third largest in the history of Cubic's Transportation Systems unit, surpassed only by those for the transit agencies of London and Sydney, Australia.
Cubic said the new system, to be delivered by 2013 and accompanied by a 10-year maintenance contract, is built on its Nextfare technology that gives transit operators better reliability, revenue recovery, and business data for planning transit services.
The contract follows Cubic's nearly 15 years of service to Vancouver's regional transit systems through contract wins in 1997 and 2001, in which it designed and delivered a magnetics-based fare system for the city's buses, ferries and trains. In 2009, Cubic delivered a fare collection system for the Canada Line 15 weeks ahead of schedule and well in advance of the 2010 Winter Olympics, the company said.
The Vancouver contract initially attracted 10 companies. The bidders were then narrowed to three and Cubic came out on top.