LOCAL OFFICES LOOK TO FILL 6,000 JOB OPENINGS IN SOFTWARE, INFORMATION TECHNOLOGY
Campaign Promotes Region as Tech Center
Monday, January 31, 2011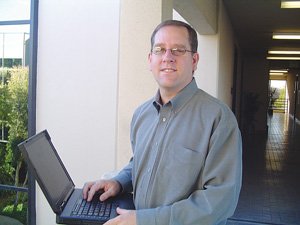 Responding to a projected dearth of local engineering talent to fill the growing number of jobs created by San Diego's high-tech companies, two organizations are joining with the private sector to launch a recruiting campaign to attract such workers from other areas of the state.
In March, the San Diego Software Industry Council and San Diego Regional Economic Development Corp. plan to roll out the campaign promoting San Diego as a tech center in Los Angeles and Orange counties.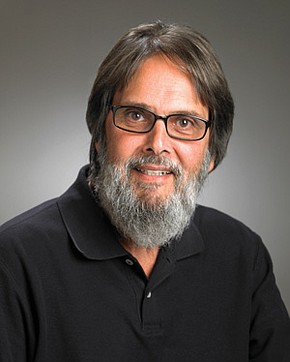 "There are many people outside this region who aren't terribly aware of the tremendous job opportunities we have here, so we have to do a better job of promoting that idea," said Bob Slapin, executive director of the Software Industry Council.
Slapin said the goal is to publicize that local tech firms have about 6,000 job openings in the software and information technology fields.
Lauree Sahba, chief operating officer at the EDC, said while the details on the recruiting campaign are still being discussed, the organizations have received sponsorship commitments from Cox Communications Inc., Eset LLC, Solar Turbines Inc. and Teradata Corp.
The organizations plan to spend about $250,000 for ads in print publications and university media outlets, as well as on billboards and Web sites, Sahba said.
Qualified Workers Wanted
The campaign's goal is to make residents of nearby counties aware of the diversity of local tech companies. Recruiting outside workers is essential because San Diego County's universities aren't producing enough qualified workers to fill the growing number of jobs local tech firms are generating, she said.
"Even if every seat in our local engineering schools is filled, it still wouldn't be enough to meet the demand, so this wouldn't be cannibalizing the jobs from local students," Sahba said.
While the local high-tech sector contracted a bit for a couple of years during the Great Recession, it has been rebounding since the second half of 2009, and has picked up steam in recent months, said several industry sources.
"Virtually all the companies I'm running into have job openings on the technical side," said Kevin Carroll, regional vice president of TechAmerica, a national trade group for the high-tech industry. "This region needs a highly skilled work force, and right now we're not producing enough of them."
In a report released by TechAmerica last month, the San Diego area was one of only two major regions to show a net gain of tech jobs in 2009 with 500. The other was Denver. The same report found the average salary for local technology workers is $93,250, nearly twice the region's average of $46,714.
Seeking Engineers
Kanani Masterson, recruiting director of TriStaff Group's Technology Division, said she's seen a noticeable rise in activity in the past few weeks by companies seeking engineers.
"We've probably picked up six to 10 new clients in the past few weeks," Masterson said.
Many of these companies have two to 10 job openings. They are seeking senior software engineers, Web developers, product managers, and marketing and sales workers, she said.
Filling those jobs often means hiring employees from other companies, since anyone with these skills is already working, Masterson said.
Calls to a number of local technology firms confirmed that many had standing job orders.
Openings at Larger, Smaller Firms
Intuit Inc., a Silicon Valley software company that operates its TurboTax division in San Diego, has 1,100 employees locally and 40 job openings, two-thirds of which are engineering-related, said spokeswoman Julie Miller.
Nichole Goodyear, chief executive at Brickfish, a Sorrento Valley firm that helps companies engage customers through social media, said it plans to add 10 workers this year, about half in mobile software engineering. Brickfish has 25 employees now.
Edgewave, a software firm in the Carmel Mountain Ranch area, added 50 new jobs last year, bringing its total to 135, and has 10 openings in engineering, marketing and sales, said Chief Operating Officer Brian Nugent.
Covario Inc., a Carmel Valley software firm that helps companies with Internet marketing, added 23 employees last year to bring the total to 124. There are 16 openings in sales, service, software development and quality assurance, said spokesman Rick Clancy.
Teradata, which is based in Atlanta and has an office in Rancho Bernardo, has about 1,000 employees locally and 25 openings, mainly in hardware and software engineering, said Scott Gnau, head of development.