New Lawsuit Challenges Navy Broadway Project
Friday, January 28, 2011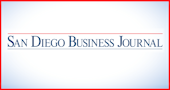 Local environmentalists have filed a new lawsuit against the U.S. Navy, calling for further environmental review before commercial development proceeds on the long-discussed Navy Broadway Complex in downtown San Diego.
The suit was filed Jan. 25 in U.S. District Court by Navy Broadway Complex Coalition, represented by local attorney Cory Briggs, which has also challenged development of the adjacent Embarcadero waterfront district in downtown San Diego.
It is the second suit regarding a mixed-use development on a 12-acre site at the foot of Broadway, currently owned by the Navy. The Navy accepted a plan for the project known as Manchester Pacific Gateway in 2006 from local developer Douglas Manchester.
The project has been stalled primarily by financing issues related to the economy. With a cost estimated between $800 million and $1 billion, it would include a new Navy headquarters building, commercial offices, 1,500 hotel rooms, retail space and underground parking.
As the result of a prior suit filed by the coalition in 2006, the Navy conducted an updated environmental assessment that determined no adverse impact would result from the project.
The new suit asks the court to overturn that finding and force the Navy to conduct another environmental study, on the grounds that much has changed since the developer's initial plans were accepted.
That includes other new and proposed development coming to the downtown area, and increased requirements for homeland security. The lawsuit seeks a review of impacts including increased traffic and congestion, air and water pollution, greenhouse gas emissions and heightened demand for public safety services.
— Lou Hirsh