Officials Look to Develop Plans for Gateway to S. County Beaches
Monday, January 24, 2011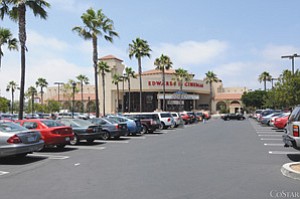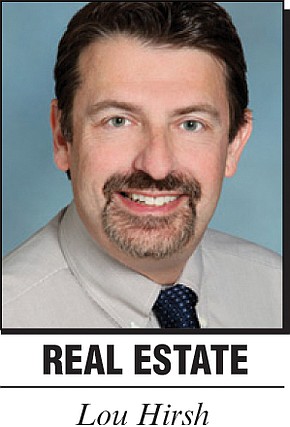 Local port district and city officials are trying to figure out what to do with a nondescript 95-acre land parcel, called Pond 20, at the eastern entrance to Imperial Beach.
The site, which includes some wetlands, at 1400 Palm Ave., is considered the gateway to South County beaches, but how to develop it remains a question. The Port of San Diego took ownership of the property in 1998, as part of a larger land acquisition from Western Salt, but other entities want a say in what is ultimately built there.
Port commissioners on Jan. 11 directed staff to negotiate a memorandum of understanding, with the cities of Imperial Beach and San Diego, to explore further development of the area.
Commercial and residential development options could be limited in the sections that are wetlands, and the site is also near the South San Diego Bay National Wildlife Refuge.
Among the next steps, according to a port district statement, is upgrading the area's aesthetics, including improving fencing and cleaning up weeds and debris.
Lou Smith, who represents the City of Coronado on the Board of Port Commissioners, said he often rides his bicycle near Pond 20 and wishes it offered a nicer view.
"Let's take the fence down now and do some temporary work on the area to improve it," Smith said.
• • •
REIT Goes Hollywood: San Diego-based Excel Trust Inc. is now in the movie business — sort of.
The real estate investment trust, which focuses primarily on retail and related properties, has signed a contract to purchase the building at 1180 W. San Marcos Blvd. in San Marcos for approximately $23.6 million.
Local moviegoers know this property better as Edwards 18 Cinemas, a multiplex operated by Regal Entertainment Group subsidiary Edwards Theatres Inc. Edwards is part of a limited liability company that owns the building, constructed in 1998, and will continue to lease the full 100,511 square feet.
An Excel statement Jan. 11 said the REIT will assume on closing the existing mortgage of approximately $12.5 million, at an interest rate of 6.74 percent. Excluding the assumed debt, the purchase price will be payable in the form of operating partnership units valued at $14 per unit.
Spencer Plumb, Excel's president and chief operating officer, said the issuing of partnership units provides flexibility in transactions, since it offers tax advantages to the seller and attractive pricing for Excel.
• • •
More Apartments Change Hands: San Diego County apartments continue to be a popular item on the shopping lists of real estate investors, including those beyond California.
AvalonBay Communities Inc., with headquarters in Alexandria, Va., recently announced it has purchased the 450-unit Waterstone Carlsbad for $78.1 million. The company said Jan. 6 that this was part of a trio of recent buys. The others were a 140-unit apartment complex in Lake Forest ($24.7 million) and a 776-unit property in Plainsboro, N.J. ($86.5 million).
Waterstone, located at 2320 Via Clemente in Carlsbad, was completed in two phases in 1985-86. AvalonBay plans to complete upgrades to apartments not included in a renovation program that ran from 2006-09 under the prior owner, PPC Cascade LLC.
AvalonBay, which is listed among S&P 500 companies, owns more than 180 apartment communities nationwide, including four in the city of San Diego.
• • •
Two Firms Join Convention Center Project: Two San Diego architectural firms have joined the team, led by Fentress Architects, that will design a proposed $700 million expansion of the San Diego Convention Center.
Fentress announced Jan. 14 that the San Diego Convention Center Corp., the nonprofit that runs the facility, has approved the firm's selection of Tucker Sadler Architects Inc. and Joseph Wong Design Associates Inc. Fentress representatives said the firms were tapped for their working knowledge of the 20-year-old center, which had one prior expansion.
Tucker Sadler is focused on design work geared to energy efficiency and conservation. Joseph Wong has planned and designed projects throughout Southern California, including the "Sails Pavilion" exterior enclosure at the convention center.
Fentress, which is based in Denver and has a studio in Los Angeles, leads a design team that was picked from among five teams that submitted conceptual plans to center operators during the past year. The Fentress proposal includes a five-acre rooftop park.
City officials will be finalizing finance arrangements for the expansion by midyear. Construction could start in 2013, with an opening planned for 2015.
• • •
Local Stores Among Anchor Blue Closures: Shopping center operators at seven San Diego County locations will be looking for replacement tenants, after struggling youth clothing retailer Anchor Blue announced it is closing all 117 of its stores in eight states.
Going-out-of-business sales have begun and will continue until all merchandise is sold, according to a Jan. 14 statement from the two firms conducting liquidations, Gordon Bros. Group and Hilco Merchant Resources.
Anchor Blue, which had already shuttered its Corona headquarters, has two stores in Escondido and one each in Carlsbad, Chula Vista, El Cajon, National City and San Diego.
Send commercial real estate and development news of general local interest to Lou Hirsh via e-mail at lhirsh@sdbj.com. He can be reached at 858-277-8904.