Grocery Acquisition Reunites Related Farmers Market Stores
Monday, February 28, 2011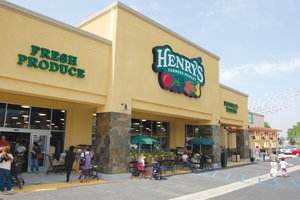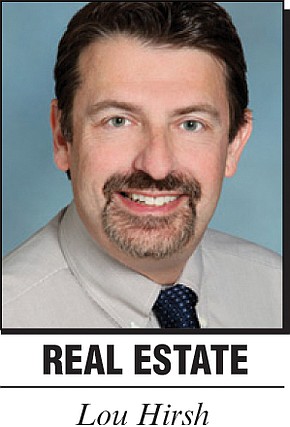 Two grocery companies started in different eras by the same San Diego family will soon be under the same roof, once the private equity firm Apollo Management LP completes its recently announced acquisition of a majority stake in Sprouts Farmers Market.
An Apollo subsidiary in Los Angeles currently owns Henry's Farmers Market, which was started in the 1980s but traces its roots to the 1940s, when Henry Boney opened a small fruit stand and grocery store off El Cajon Boulevard in San Diego.
Sprouts was started in 2002 by a group that included Henry's son, Stan, and grandson, Shon, who three years earlier sold Henry's to Colorado-based Wild Oats Markets Inc. Just prior to its merger with Whole Foods Market in 2007, Wild Oats sold Henry's to the Apollo unit.
Financial terms of the new deal were not disclosed. After it closes, sometime in the second quarter, the combined company will have 7,000 employees at 98 stores across four states, with annual sales surpassing $1 billion. All 34 Henry's stores, including 17 in San Diego County, will be switched to the Sprouts banner.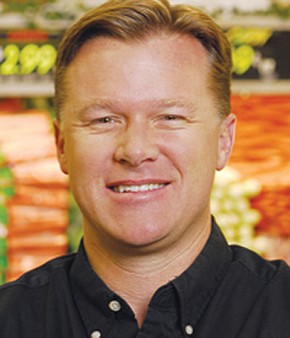 "It will be tough, especially in San Diego," said Sprouts Chief Executive Officer Shon Boney in a phone interview, referring to his grandfather's moniker leaving storefronts. "But we're probably going to keep the Henry's name going in the stores, probably with our private labels, and we also still have a scholarship program named after my grandfather."
The company is also looking to grow, having debuted 24 stores in the last two years, with plans for 10 openings during 2011, mostly in Central and Northern California. Boney said Sprouts continues to scout sites in Southern California and will keep an eye out for good spots that get vacated by other retailers — such as Borders Group Inc., which will be closing about 200 bookstores nationwide over the next several weeks.
"We'd like eventually to open more stores in town," he said of the San Diego market. "When the economy slows down, we see that as an opportunity."
Boney said the company's bigger size will give it stronger buying power to keep prices low for its fresh produce. Sprouts will keep its main headquarters in Phoenix, but maintain regional administrative offices in Orange, Los Angeles and San Diego counties.
For instance, he said Sprouts has produce-buying operations in Carlsbad and accounting operations in Santee.
• • •
Developer Readies for More Home-Building: It's still far from a boom, but Southern California developers continue to ramp up plans for new housing construction amid a gradual economic recovery.
Among the latest examples is Santa Ana-based City Ventures, which recently completed a two-month, 13-transaction shopping spree in which it acquired 1,337 residential lots. The deals spanned nine SoCal communities, including Encinitas and Carlsbad.
The company is not revealing what it paid for the properties. The buys included 19 lots in the Encinitas development known as Leucadia Collection, where it will build single-family homes priced in the low $900,000 range; and 53 Carlsbad lots at El Camino Real slated for townhomes averaging in the mid-$400,000s.
Last year, City Ventures received a $100 million equity investment from an affiliate of Ares Management LLC, and announced that it planned to "continue aggressively" seeking out new-home projects in supply-constrained areas of California.
The California Building Industry Association recently reported that 2010 was the second-lowest year on record for homebuilding in the state. Building permits for new homes, apartments, condos and townhomes were up 23 percent from 2009, but down 31 percent from 2008.
• • •
Local Firm Buys Ontario Hotel: San Diego-based Pacifica Host Hotels, a division of Pacifica Cos., is the new owner of Aloft Ontario-Rancho Cucamonga. The upscale hotel, which opened in 2008 and has 135 loft-like rooms, is located near the Ontario Convention Center and that city's airport in western San Bernardino County.
Pacifica spokesman Michael de Jesus said the company purchased the hotel for "north of $8 million," and will own and manage it. Aloft is a franchised brand of Starwood Hotels & Resorts Worldwide Inc., and the hotel was developed and previously owned by a group that included The John Buck Co. of Chicago.
• • •
Apartments to House Law Students: Less than a year after buying Entrada Apartments in San Diego, Security Properties Inc. of Seattle has landed a prime tenant: the newly opened downtown campus of Thomas Jefferson School of Law.
Security Properties announced in early February that it has signed a 15-year master lease agreement with the law school, located a block away, which will use the East Village apartment complex for its first student housing. Financial terms were not disclosed.
Security purchased the 172-unit building, at 453 13th St., for $22 million in July. Company spokeswoman Lora Lee said the law school already had 26 students living there prior to the lease signing, and the number is now at 48. The law school has established a wait-list process for students, who will take spots in the complex as vacancies arise.
Send commercial real estate and development news of general local interest to Lou Hirsh via e-mail at lhirsh@sdbj.com. He can be reached at 858-277-8904.