MANUFACTURING: BELGIUM-BASED FIRM PAYS $3.72M FOR BANKRUPT ENTITY
Bluways Picks Up ISE's Energy Storage Work and Runs With It
Monday, February 28, 2011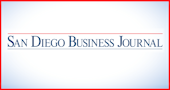 BLUWAYS USA INC.
CEO: Johan Lecoutere.
Revenue: Not disclosed.
No. of local employees: 40.
Investors: Bluways International N.V.
Headquarters: Poway.
Year founded: 1994 (as ISE).
Company description: Maker of hybrid electric drive systems for buses and trucks.
Bluways USA Inc., which acquired most of the assets of ISE Corp. in a court bankruptcy sale last month, intends to continue making hybrid drive train systems at the Poway plant.
"Bluways plans to continue the operation of ISE's business," said Justin Spragg, Bluways' executive vice president. "It's a complementary business to what Bluways is already doing in the energy storage."
Based in Leuven, Belgium, Bluways International makes energy storage systems that use ultracapacitors, storage devices that release energy quickly, can be recharged immediately and perform well in extreme temperatures.
Bluways makes an energy storage system for vehicles in the European market but not on the scale that ISE did, Spragg said. The company did not disclose sales.
According to bankruptcy court filings, the total purchase price paid by Bluways was $3.72 million. Five other bidders, including San Diego-based Maxwell Technologies Inc., bid on the company's assets and intellectual property.
Staffing Levels Reduced
The most recent head count at Bluways is 40, down from about 75 when ISE, aka Innovative Solutions for Energy, filed for bankruptcy reorganization in August, and from its peak of 138 soon after it raised $20.7 million in February 2010 through an initial public offering on the Toronto Stock Exchange.
Spragg said there was a good chance that Bluways would increase its staffing, "depending on revenue and order flow."
The company's new chief executive is Johan Lecoutere, who was unavailable for comment.
Founded in 1995, ISE appeared to be one of the winners in San Diego's burgeoning clean technology sector, but as the Great Recession wore on, the company's end customers, city mass transit agencies, were cutting back on orders for hybrid electric drive systems for their fleets.
"It was a combination of not getting enough money in the IPO and a drop in the backlog of business that created a situation where we ran out of cash quicker than we thought we would," said former CEO Rick Sander in an interview following the company's filing for Chapter 11.
Growth Pattern Before Fall
ISE's revenue was growing in the three years preceding its bankruptcy. According to documents in its bankruptcy filing, it had sales of $11 million in 2007; $19.4 million in 2008; and $45.4 million in 2009.
However, ISE never made a profit. In 2008, it reported a net loss of $17.8 million, and in 2009, the net loss was $25.6 million.
As of the end of 2009, it reported having an accumulated deficit of $84.9 million. Still, all of those figures paled in comparison to the potential success ISE seemed poised to capture, especially following its capital raising.
In March, David Morash, ISE's chief financial officer who orchestrated the IPO, said the capital infusion "demonstrates not only the confidence behind our technology, but also the strength of the management team to execute on our strategy to provide value to the company and its shareholders."
But the capital wasn't the golden ticket to get to the next level. ISE used about $6.5 million of the net $16 million it received in the IPO to pay off past debt. The company stated in its 2009 financial report of March 30, 2010 that "ISE's ability to continue as a going concern will be dependent upon ISE's ability to raise additional capital, either through public or private equity offerings, debt financings or other capital raising efforts before the end of ISE's current fiscal year."
Indeed, ISE said that its existing cash reserves wouldn't be sufficient to carry it through the end of 2010, requiring it to find new capital. As a result, ISE's independent auditors expressed "substantial doubt" about the firm's ability to continue as a going concern in its 2009 financial statements.
Optimism in Financial Report
In its last financial report in May for its first quarter, ISE continued to sound optimistic about its future. Sander said the company was launching three substantial programs for Las Vegas Transit, the SunLine Transit Agency and Vancouver, B.C. Transit.
In July, ISE said its cash wouldn't be sufficient to meet its needs through the end of that month, forcing it to lay off 45 employees, across all functional areas.
Although Sander said several times ISE was in discussions and that the terms of a bridge loan were being negotiated, by August it was too late, and the company filed for bankruptcy.