Belgian Firm Buys ISE
Monday, February 21, 2011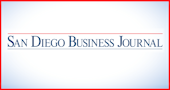 ISE Corp., a Poway maker of hybrid drive systems for buses and trucks, was acquired by a Belgium-based company in a bankruptcy court auction sale completed last month.
According to bankruptcy court documents, Bluways USA, a division of Bluways NV in Belgium, acquired ISE for a total of $3.72 million, including about $3.5 million in cash, in a transaction that closed Jan. 31.
Other bidders for ISE were Maxwell Technologies Inc.; New Flyer of America Inc.; Allison Transmission Inc.; Vision Industries Corp. and Transportation Power Inc.
A call to ISE for comment wasn't returned. In August, the company filed for Chapter 11 reorganization bankruptcy, citing a lack of cash and unsuccessful efforts to sell the business.
In February 2010, ISE conducted an initial public offering through the Toronto Stock Exchange, raising a net of $16 million after paying nearly $5 million for the IPO.
At the time of the capital raising, prospects for ISE appeared excellent as its products, custom-made drivetrains that save gas for transit buses, were in high demand. But as the recession unfolded, those government transit agencies had less funding to convert traditional bus drivetrains to hybrid models, and ISE's revenue plummeted.
In September, ISE said it had 75 employees, down from 130 it reported earlier in the year.
Cabrillo Advisors LLC was investment banker for ISE along with SSG Capital Advisors LLC.
— Mike Allen