REAL ESTATE: DEAL TO SIGNIFICANTLY REDUCE DEBT FOR 757-ROOM PROPERTY
New Owner Not Likely to Make Many Changes at Hotel Del
Monday, February 14, 2011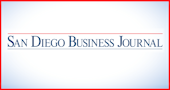 A deal that gives a Blackstone Group LP unit a 60 percent ownership stake in the Hotel del Coronado is not expected to change how the region's most famous hotel is run.
"They're active as an investor, but they're passive in terms of management of the properties they acquire," said Alan Reay, president of hotel brokerage and consulting firm Atlas Hospitality Group in Irvine. "They've left Strategic and KSL in place for a reason — the hotel had a debt issue, not a management issue."
Strategic Hotels & Resorts Inc., which bought the historic beachfront hotel in 2005, announced Feb. 7 that it has established a new joint venture with Blackstone and current operator KSL Resorts to invest cash in the hotel and convert a portion of its existing debt into equity.
The recapitalization values the 757-room hotel at approximately $590 million. As part of the recapitalization, Deutsche Bank has provided $425 million in debt financing.
Blackstone Real Estate Advisors will become the general partner in the venture. Strategic Hotels will continue as asset manager and be a limited partner, with a 34.3 percent stake. KSL will be a limited partner with a 5.7 percent stake and continue to oversee daily operations.
Better Return on Investment
Laurence Geller, Strategic Hotels' chief executive officer, said in a statement that the recapitalization will significantly reduce the hotel's debt while allowing owners "to achieve attractive returns" on the investment. The deal "reduces indebtedness from $630 million to $425 million," according to a Strategic Hotels news release.
In November, $260 million of securitized debt on the hotel was moved to special servicing while its owners negotiated a restructuring. Before the recapitalization deal, the hotel backed $630 million in debt, which originally was set to mature in January.
Chicago-based Strategic Hotels announced last month that the maturity date had been extended to Feb. 9.
Strategic Hotels spokeswoman Nikole Muzzy said the company does not anticipate any immediate changes in operations or offerings at the hotel, which employs 1,050.
The Hotel del Coronado opened in 1888 and was designated a national historic landmark in 1977. The hotel has played host to 11 presidents, starting with Benjamin Harrison in 1891, as well as luminaries such as Thomas Edison, Babe Ruth and Charles Lindbergh.
Representatives of New York-based Blackstone did not respond to requests for comment by last week's deadline. Blackstone is among the world's largest equity and investment firms, with hospitality holdings that include Hilton Worldwide, La Quinta Inns & Suites and the Waldorf Astoria.
Its global portfolio also includes Orlando, Fla.-based SeaWorld Parks & Entertainment, operator of SeaWorld San Diego.
Good Deal
Reay said Blackstone likely saw an opportunity to invest in a prime, nationally known property at well below the $745 million that Strategic Hotels paid for it in 2005.
Reay said Strategic's financial squeeze resulted from a combination of the debt it took on for its acquisition, along with the severe 18-month business downturn that hit luxury hotels starting in late 2008, as corporations cut back on travel.
Upscale resorts saw revenue drop 30 percent to 50 percent during the period running through mid-2010. While room rates and revenues haven't returned to peak levels of 2007, Reay said luxury properties, including the Hotel del Coronado, have seen occupancies rise 20 percent to 25 percent since early 2010.
Foreclosure Figures to Decline
Less incentive for discounting, amid rising demand, will likely set the stage for luxury hotels to raise rates this year. Reay said he doesn't foresee a long-term continuation of trends that have made San Diego among the state's hardest hit counties for hotel property foreclosures, provided that interest rates don't rise.
A recent Atlas report showed San Diego County with 16 hotels that had been taken over by their lenders during 2010, well up from three properties in 2009 and the second-highest total among California counties.
The county had 31 hotels in some stage of default at the end of 2010, up from 29 in 2009 and the third-highest number among California counties.
The Hotel del Coronado is the second large local resort to avert foreclosure in recent weeks.
In January, owner Broadreach Capital Partners announced it had received a five-year extension on a $186 million loan on the Park Hyatt Aviara Resort in Carlsbad. The loan on the 329-room property was turned over to a special servicing firm last year.