Wal-Mart Wants to Go Forward With Local Developments
Monday, February 7, 2011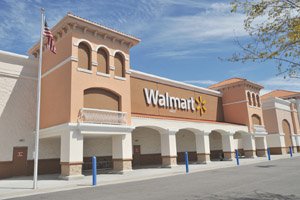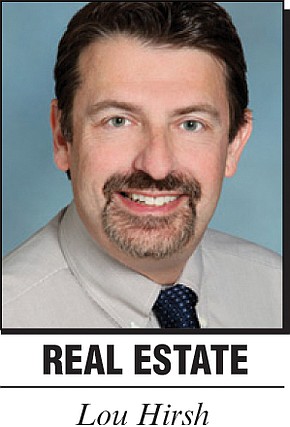 Wal-Mart Stores Inc. fended off a bid by the City of San Diego to toughen the process for approving big-box "superstores." But it wants people to know it's not a sore winner.
After the City Council in December approved a law requiring economic and community impact studies before megastores can be built, Wal-Mart announced Jan. 25 that it had collected enough signatures — 42,054 certified, to be exact — to have the matter placed before voters as a referendum within a year.
Two days later, the world's largest retailer reiterated calls to rescind the law, and announced it planned to expand in the San Diego region over the next five years.
While not promising an exact number of new stores or expansions, Wal-Mart said that it planned to "create about one dozen projects of varying size and format across the city." In the process, it said it would generate about 1,100 store associate positions and 300 construction jobs.
Because no elections were scheduled for 2011, city officials estimated that a special election on the measure would have cost taxpayers between $2.8 million and $3.4 million.
The question of whether to spend that kind of money, when the city budget is already hurting, had the City Council facing a tough decision at a packed Feb. 1 meeting: whether to repeal the ordinance or send the issue to voters.
It voted for repeal. Afterward, Council President Tony Young, who had backed the original ordinance but joined the majority to rescind it, called Wal-Mart's proposal to bring smaller neighborhood markets to underserved urban areas like those in his district "very appetizing."
"There's a need in many neighborhoods for greater access to inexpensive fresh groceries," he said. "I don't want people in my community to shop for their groceries at a liquor store."
• • •
New Lawsuit Targets Navy Broadway Project: Local environmentalists have filed a new lawsuit against the U.S. Navy, calling for further environmental review before commercial development proceeds on the long-discussed Navy Broadway Complex in downtown San Diego.
The suit was filed Jan. 25 in U.S. District Court by Navy Broadway Complex Coalition, represented by local attorney Cory Briggs, which has also challenged development of the adjacent Embarcadero waterfront district in downtown San Diego.
It is the second suit regarding a mixed-use development on a 12-acre site at the foot of Broadway, currently owned by the U.S. Navy. The Navy accepted a plan for the project known as Manchester Pacific Gateway in 2006 from local developer Douglas Manchester.
The project has been stalled primarily by financing issues related to the economy. With a cost estimated between $800 million and $1 billion, it would include a new Navy headquarters building, commercial offices, 1,500 hotel rooms, retail space and underground parking.
As the result of a previous lawsuit filed by the coalition in 2006, the Navy conducted an updated environmental assessment that determined no adverse impact would result from the project.
The new lawsuit asks the court to overturn that finding and force the Navy to conduct another environmental study, on the grounds that much has changed since the developer's initial plans were accepted. That includes other new and proposed development coming to the downtown area, and increased requirements for homeland security.
The Navy is not commenting on the lawsuit, but stands by the project, according to spokesman Scott Sutherland.
• • •
Apartment Market Stays in Top 10: San Diego fell four notches from a year ago, but still ranks among the nation's top investment markets for apartment buildings, according to the brokerage and research firm Marcus & Millichap.
The company's 2011 annual ranking puts San Diego at No. 6 among 44 major metro areas, based on factors including supply, demand, employment prospects and other economic variables. The local region last year was second only to Washington, D.C.
This year's top five are New York City; Washington, D.C.; Boston; San Jose; and Orange County.
The firm's report says San Diego still has among the nation's tightest vacancy rates, likely to dip slightly from last year to 3.6 percent in 2011. With dwindling deliveries of new units — just 500 expected — asking rents are expected to rise 4.1 percent.
Marcus & Millichap notes that the rising concentration of military personnel in San Diego County will also raise demand for apartments.
Send commercial real estate and development news of general local interest to Lou Hirsh via e-mail at lhirsh@sdbj.com. He can be reached at 858-277-8904.