ENVIRONMENT: WATER AUTHORITY VOTES TO DELAY 11 PROJECTS COSTING $82M
Rising Water Rates Making an Impact on Region's Economy
Monday, February 7, 2011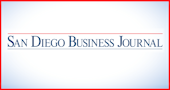 San Diego city leaders' recent decision to raise water rates has led to concerns about the impact of water prices on the local economy.
"We believe that the price will continue to rise," said Brian Thomas, assistant general manager and chief financial officer for The Metropolitan Water District of Southern California, which supplies most of the region's water. Despite recent increases, Thomas said the district has "not been collecting the full cost of service."
Mario Lewis, owner of Imperial Barber Shop in San Diego, said the price increases are "going to really hurt my business."
Lewis, who said his business has six employees, noted that he may have to pass the cost on to the customer by raising prices or might have to reduce services. The shop has already cut back on hair washing and hot steam after shaves; previously, the steam was included with the $20 service.
The San Diego City Council voted 6-2 on Jan. 24 to increase water rates by 5.9 percent beginning in March. Metropolitan expects that water rates must rise again in 2012 by 7.5 percent.
The San Diego County Water Authority has voted to delay 11 pending projects, including new pump stations and pipeline expansions, to July 2014 or later. This action postpones $82 million in costs and will help moderate Water Authority rate increases in 2012 and 2013, according to the independent public agency that serves as the region's water wholesaler.
Working Together
The best hope for water users will come when all the agencies involved in the sector begin to develop a new decision-making approach by working together, said Mark Pisano, a senior fellow at The University of Southern California's School of Policy, Planning and Development and former longtime executive director of the Southern California Association of Governments.
"The main reason prices are going up is we haven't permitted us to think of water as one and manage water as one," said Pisano, who also worked as director of the U.S. Environmental Protection Agency's Water Quality Planning Division. "What we do is manage pieces of the system."
Pisano said that agencies and policymakers need to develop a new framework that will allow these disparate groups to work together and build strategies that will help lower costs.
Discord does exist among water agencies.
The San Diego County Water Authority has filed a lawsuit against the Metropolitan Water District related to the fairness of the district's water rate structure. The Water Authority alleges that Metropolitan misallocates the cost of its water supply to entities that pay a transportation rate to move the water, said Dennis Cushman, the Water Authority's assistant general manager.
"We're paying too much than should be legally charged," Cushman said.
Thomas said Metropolitan disagrees with the Water Authority's position and that Metropolitan's 25 other member public agencies, including the City of Los Angeles and Municipal Water District of Orange County, support the district's rate structure.
Reasons for the Increases
Thomas said the rising cost is due to water becoming scarcer, the need to replace and repair aging infrastructure to ensure reliable water supply, and improvements required to maintain the quality of water to meet state and federal restrictions. He said Metropolitan has been trying to mitigate increases by using reserves.
Affordable water is important in planning for the city's future, said Lisa Bicker, president of CleanTech San Diego, a nonprofit trade group dedicated to accelerating San Diego's transition to a clean energy economy.
"The relationship between water and energy is clear and critical," Bicker said. "The more we can do to create rational pricing structures, the better."
Marisa Agha is a freelance writer for the San Diego Business Journal.