Executive Profile: Scott Maloni
Monday, February 7, 2011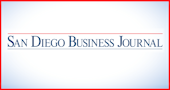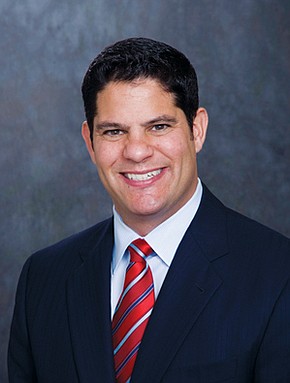 RESUME
Name: Scott Maloni.
Organization: Downtown San Diego Partnership.
Title: Chairman of the board and interim president.
No. of employees: 84.
Web site: downtownsandiego.org.
Education: Bachelor of Arts, public policy, Brown University.
Birthplace: Washington, D.C.
Age: 39.
Current residence: Encinitas.
Family: Wife, Kelli; son, Rex; and daughter, Tiegan.
In addition to his position as vice president at Poseidon Resources, Scott Maloni led the Downtown San Diego Partnership as chair and interim president in 2010. The partnership has a long and distinguished history of advocating for projects, programs and policies that benefit downtown.
ORGANIZATION
Mission of organization: As the "voice of downtown," it is the Downtown San Diego Partnership's mission to advance the area as the leading economic, cultural and governmental center of the region through leadership, advocacy and education.
Year founded: 1993.
Milestone: 2010 marked the 10-year anniversary of the partnership's Clean & Safe program, downtown's award-winning Property-Based Improvement District.
Annual revenue: Approximately $7 million ($6 million — improvement district; $1 million downtown partnership).
Board chair: Scott Maloni.
No. of board members: 50.
No. of employees: 80 Clean & Safe employees, four Downtown San Diego Partnership employees.
No. of volunteers: We have dozens of volunteers that serve year-round on our boards and have had as many as 250 volunteers participate in special events such as the Common Ground Registry Week.
Events: Alonzo Awards, Taste of Downtown and Common Ground Registry Week.
Wish list: More staff.
OFFICE ISSUES
Recent challenge: Replacement of executive officer.
Measures of success: Construction of Central Library, lifting of Centre City Development Corp. spending cap, approval of North Embarcadero Visionary Plan, Horton Plaza Park.
Smartest move: Demanding good judgment and empowering the staff to make decisions.
Missed opportunity: City Council's failure to save money by approving redevelopment of San Diego Civic Center.
Misconception: Downtown redevelopment doesn't benefit neighborhood services in the city's suburban communities.
PROFESSIONAL INSIGHTS
Personal path to nonprofit work: You get what you give.
Toughest aspect: Knowing when to stop.
Most surprising aspect: Capacity of others to volunteer time and brainpower.
Biggest pain: Managing schedules.
Greatest pleasure: Leading.
INTROSPECTIONS
Best recent moment: Daily morning kiss from daughter.
Worst recent moment: That I forgot to do something, but can't remember what.
Dream for another life: Professional ice hockey player.
Downtime: With two young children, downtime is unheard of!
Causes: Agua Hedionda Lagoon, Boys & Girls Clubs of America, Magdalena Ecke Family YMCA.
Most like to meet: Sidney Crosby.
Favorite quote: "When the well's dry, we know the worth of water." — Benjamin Franklin.
Most influential book: "Atlas Shrugged," by Ayn Rand.
Favorite place for business meetings: Pure Fitness gym.
Favorite vacation spot: My backyard.
Favorite way to spend time: Playing ice hockey.