BioMed Increases Its Stake in Massachusetts Properties
Monday, December 19, 2011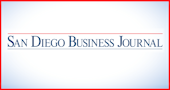 San Diego-based BioMed Realty Trust Inc., which invests in life sciences-related real estate, has agreed to acquire the remaining 80 percent stake in a Massachusetts research facility and adjacent properties that it now partly owns, for approximately $308 million.
BioMed announced Dec. 13 that it will acquire the stake in the Cambridge properties from Prudential Real Estate Investors, with which it acquired a laboratory and office facility in 2007. At that time, BioMed took a 20 percent stake as part of a joint venture.
A statement said the research facility comprises 417,300 rentable square feet. The property is now approximately 74 percent leased, with tenants including Ironwood Pharmaceuticals Inc. and the Broad Institute of Harvard and MIT.
Also included is a fully leased, 37-unit apartment building, 4,645 square feet of retail, and a parking garage.
BioMed will also contribute approximately $35 million to repay its portion of the secured acquisition and interim loan allocated to the properties. The company said it will use cash on hand and draw on its unsecured line of credit to fund the $343 million total cash required for the transaction.
— Lou Hirsh