BIOTECH: COMPANY'S INVESTORS ARE ALREADY SOLD ON THE DEVICE
New Insulin Pump Is Camouflaged As Consumer Electronics
Monday, August 29, 2011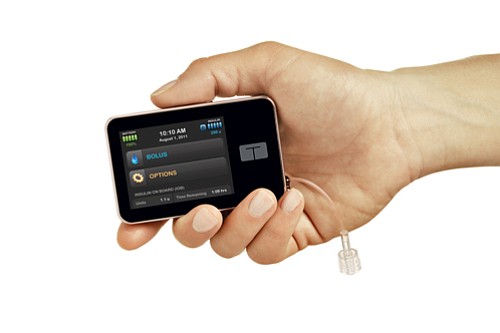 TANDEM DIABETES CARE INC.
President and CEO: Kim Blickenstaff.
Financial data: Would not disclose.
No. of local employees: 96.
Investors: Domain Associates LLC of La Jolla, Delphi Ventures of Menlo Park, Kearny Venture Partners of San Francisco, TPG Biotech of San Francisco, HLM Venture Partners of San Francisco, and others.
Headquarters: Sorrento Valley.
Year founded: 2006.
Company description: A medical device company that's in late-stage development of a compact touch-screen insulin pump for diabetics.
Key factors for success: To guide the design of functionality of its product, the company gathered input from thousands of people with diabetes and interviewed doctors about how to improve insulin delivery.
Tandem Diabetes Care Inc...