PRODUCTION: NO DISRUPTION PLANNED FOR LOCAL FACILITY, EMPLOYEES
Solar Gard Agrees to Be Sold to a Division of Saint-Gobain Group
Monday, August 22, 2011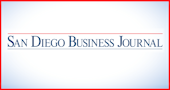 SOLAR GARD SPECIALTY FILMS
President: Christophe Fremont.
Revenue: $150 million in 2010.
No. of local employees: 232.
Investors: Owned by Bekaert Group, Belgium.
Headquarters: Kearny Mesa.
Year founded: 1977.
Company description: Manufacturer and distributor of specialty window films for automotive, architectural, photovoltaic and custom coating applications.
Key factors for success: More than 30 years producing custom coating solutions for wide range of products sold in 90 countries.
Solar Gard Specialty Films, a San Diego based maker of window films which had its beginnings here in 1977, agreed to be sold to an Ohio division of Saint-Gobain Group of France for an undisclosed price.
Solar Gard is owned by Bekaert, a $6 billion Belgium corporation. The buyers will continue to operate Solar Gard's production plant and its support services to some 3,500 customers in the U.S., and maintain current employment of 232 people here, said Bekaert's president.
"We're not planning any reduction in force, realignments or any significant organizational changes," said Christophe Fremont, president of Solar Gard Specialty Films.
While terms of the transaction weren't disclosed, Bekaert said it expects the sale to result in a capital gain of about 10 million euros or $14 million. The sale needs to be reviewed and approved by the Federal Trade Commission.
Solar Gard is a manufacturer and distributor of specialty window films for the automotive, architectural, photovoltaic and custom coating segments. While the company didn't reveal sales, Saint-Gobain said in a news release that Solar Gard's revenue last year was about $150 million.
A Top Player
The business is probably in the top third among the world's specialty window manufacturers based on output, said Darrell Smith, executive director of the International Window Film Association, based in Martinsville, Va.
Besides the well-known uses of specialty films for tinted car windows and for office windows, Solar Gard's products are used extensively in residential and other commercial treatments for windows, reducing solar rays coming into an edifice, resulting in lower energy costs.
The company also provides custom film coatings for a wide range of industrial applications and for photovoltaics.
"We basically make products that protect, save and renew," said Kathryn Giblin, Solar Gard's vice president of global marketing.
The company has a plant in Zulte, Belgium, and is building a plant in China, Giblin said. Total worldwide employment is 350.
A Solar Gard's predecessor company Deposition Technology Inc. was among the pioneers in sputtering technology, the applying of multiple metals to film to reduce the amount of sun rays coming into a building, Smith said.
"This consolidation will benefit the window film industry and Solar Gard because Saint-Gobain is a huge company. Outside the United States, it's a common name when you're talking about glass," he said.
For its first half, Saint-Gobain, based in Paris, reported net profit of $1 billion on revenue of $30 billion converted from euros.
Last year, the corporation, which has 190,000 employees in 64 countries, generated revenue of about 40 billion euros, or $53.5 billion.
Saint-Gobain Performance Plastics unit, with headquarters in Aurora, Ohio, is the actual buyer of Solar Gard. The unit has 4,400 employees in 15 countries.
From 2010 to this June, Fremont said the company has hired about 40 new employees to support its rapid growth, including process engineers, production staff, research and development, marketing, sales and administrative.
"We're growing and doing well, and this (sale) will keep the business on a continuous path for more growth," Fremont said.
Made in the U.S.
Michele Nash-Hoff, who has penned a book on the shrinking manufacturing industry in this country, said she wasn't surprised a French corporation is investing in producing things here.
"The reality is that the U.S. is a cheaper place than either Belgium or France," Nash-Hoff said. "The wages and benefits are higher in Europe, and they have very strong unions there, especially in Germany and France."
She said another reason the transaction makes sense is the biggest target market for Solar Gard products is this country.
Smith, of the window film association, said while consolidation of manufacturing plants in higher wage countries occasionally happens, similar transactions in the specialty film industry didn't result in plant closures.
The combination of Solar Gard with a major international corporation doing business in many markets should provide even faster growth than what Solar Gard has exhibited in recent years, Smith said.
"This will result in new applications and new innovations," he said. "There are just too many synergies with the glass industry and the window-film industry for this not to work."