Retail Vacancy Rate Downtown Shows Signs of a Turnaround
Monday, August 22, 2011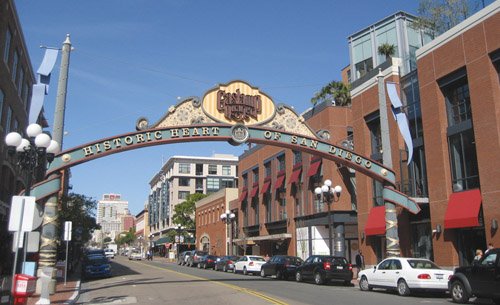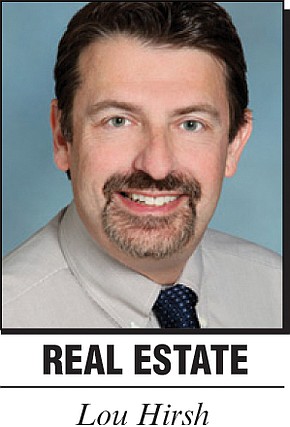 Especially since the recession hit, downtown San Diego has been a problem spot when it comes to filling retail spaces, with a vacancy rate far above the overall region's rate of just over 5 percent.
According to the commercial brokerage firm Cushman & Wakefield, which put out a report on downtown retail in early August, there are signs of slow improvement. At the end of June, the downtown retail vacancy rate was 11.2 — down from the 12 percent seen at the end of 2010, which was the highest seen in the past decade.
Bill Shrader, a senior director in Cushman's Urban Property Group, said the downtown retail market continues to be impacted by the lingering recession and consumer uncertainty, but there may have been a turning of the corner in the first half 2011.
Year-to-date downtown space absorption as of midyear was a positive 25,795 square feet, a significant improvement from the negative 46,212 square feet a year ago. At the recession peak of 2009, absorption was nearly negative 150,000 square feet — in other words, more space being vacated than filled.
The Gaslamp Quarter ended the first half with a negative 10,634 square feet of absorption, thanks largely to the closing of a 33,000-square-foot Borders bookstore. The Columbia neighborhood on the west end of Broadway had a negative 6,076 square feet of absorption, otherwise all other downtown districts had positive absorption.
Despite the Borders setback, the Gaslamp's retail vacancy rate is still the second lowest downtown, at 6.4 percent. The lowest rate is Little Italy's 4 percent, and the highest is the East Village's 20.2 percent.
Corinna Gattasso, another urban property director with Cushman, said this translates overall into the first positive absorption the firm has seen downtown in two years. While soft-goods sales are still struggling, the past year has been good for restaurant operators, some taking advantage of lower rents to relocate or open new eateries.
Downtown restaurant debuts and relocations this year have included Café Sevilla, Bub's at the Ballpark, Marina Bagel, Smashburger and Bolilla Tortas.
• • •
Local Firm in Deal Involving Grubb: San Diego-based real estate investment and management firm Sovereign Capital Management Group Inc. has purchased Daymark Realty Advisors Inc., a Santa Ana asset management company involved in a relatively specialized sector known as tenant-in-common properties.
The commercial real estate brokerage firm Grubb & Ellis Co., also based in Santa Ana, had operated Daymark as a wholly owned subsidiary since 2007, and sold it to Sovereign Capital in a deal that closed on Aug. 10.
Sovereign Capital partnered in the purchase with Infinity Urban Century, a New York City-based investment affiliate of Infinity Real Estate, according to written statements from both Sovereign Capital and Grubb & Ellis.
The sale involved the purchase of Daymark stock by the joint-venture entity. According to Grubb & Ellis' filing with the Securities and Exchange Commission, the buyers agreed to make a cash payment of $500,000, and also assumed a balance of $10.7 million that Grubb owed to NNN Realty Advisors Inc., with which it merged in 2007. At the time, NNN was a subsidiary of Daymark.
The deal means the exit of Grubb & Ellis from the tenant-in-common business. The privately held Sovereign Capital Management Group was started in 1999 and is led by President and Chief Executive Officer Todd Mikles. It develops, manages and invests in multifamily, office, industrial and retail properties, from headquarters in downtown San Diego and five regional offices nationwide.
Send commercial real estate and development news of general local interest to Lou Hirsh via email at lhirsh@sdbj.com. He can be reached at 858-277-8904.