Petco's Revised Slogan Puts New Focus on Health
Thursday, August 18, 2011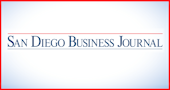 Petco Animal Supplies Inc., the retail pet food purveyor based here, updated its logo adding the word "healthy" to its tagline. The slogan now reads, "where the healthy pets go," the company said Aug. 17.
The revised logo includes an updated look to the cat and dog mascots called Blue Mews and Red Ruff.
The changes reflect a forward looking company and one that is "healthy, active and contemporary" while retaining its warmth and passion for pets, said Elisabeth Charles, chief marketing officer.
It also reflects a remodeling of Petco stores. About three quarters of its 1,100 stores are new or remodeled since 2006, and in 2009 the company introduced a smaller store format that has opened in some 30 locations.
The brand strategy will be incorporated into new stores starting this month, while a larger rollout through various marketing channels is planned for October.
— Mike Allen