Green Economy Generating Green for Law Firms
Monday, August 8, 2011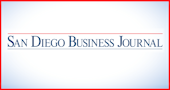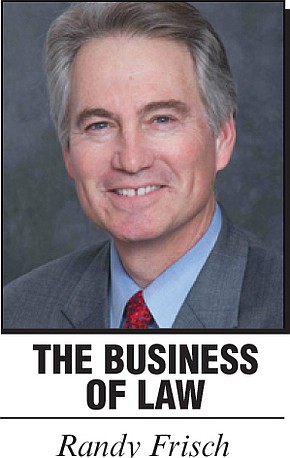 The green economy has produced more "green" for law firms, too.
It has helped law firms do environmentally sensitive legal work, in some cases, and helped them save money operationally. On the saving money front, law firms large and small generate an unbelievable amount of costly paper. They burn the midnight oil closing deals and preparing for trial, and attorneys travel a lot, both of which are expensive and cause pollution.
Reductions in any of these necessary operational activities not only help clean up the environment, they also can offset declines in billing hours.
Sullivan Hill Lewin Rez & Engel, for example, has worked to reduce its carbon footprint since 2008, when it was recognized as an ABA-EPA Law Office Climate Challenge partner.
The firm has done the things you would expect: It is filing most of its papers electronically with the courts, and has increased its uses of recycled paper and stationery. It has upgraded its videoconferencing equipment, and worked to reduce its attorneys' travel.
It's also done something I didn't really think of as green. Sullivan Hill has used virtualization software for the past five years. Ninety percent of its servers are running in a virtual environment where one physical host machine runs multiple servers. Because of the configuration and other related technological steps, Sullivan has seen dramatic savings in electricity, and therefore, its pocket green.
The California Center for Sustainable Energy has appointed Sophie Akins of Best Best & Krieger LLP to its board of directors. Akins has been recognized as one of the city's top clean-tech lawyers and has worked on more than $121 million worth of alternative energy projects in the last 18 months. That's a lot of green and it requires good legal advice to make sure it is taken care of properly.
Speaking of green, Procopio, Cory, Hargreaves & Savitch LLP was recently awarded the prestigious LEED Commercial Interiors Gold certification rating from the U.S. Green Building Council, a first for a San Diego firm. The office space downtown is beautiful, yet comfortable and conserves energy, said Tom Turner, Procopio's managing partner. "It was simply the right thing to do." Great place for a reception.
Higgs Fletcher & Mack LLP remodeled its office recently and made sure it was built to LEED building certification standards, according to Managing Partner John Morrell. It also bought Energy Star appliances, so, again, theoretically, no messy office kitchen and lots of saved energy!
At the Brown Law Group, founded by Janice P. Brown in 1999, recycling is the top priority. It recycles printer and copier toner cartridges, batteries, and, of course, paper. The employment defense firm is vigilant on turning off lights and appliances. Two cool things: The firm helps the staff use public transportation, and for beverages, they use reusable cups and mugs … and everyone agrees not to leave a mess in the kitchen!
OK, this next item is only about the kind of green in your wallet.
Knobbe Martens Olson & Bear LLP partners Mark Abumeri, Erik Anderson, John Carson, Joseph Mallon, Chris Steinhardt, Rose Thiessen, and Boris Zelkind will serve as the seminar panelists for IP Impact 2011. The seminar, scheduled for Aug. 15 at the firm's office on El Camino Real in the Del Mar Heights area from 9 a.m. to noon, is designed for executives, corporate counsel, venture capitalists, entrepreneurs, and intellectual property strategies managers at life science and technology companies.
The partners will discuss pursuing an aggressive yet environmentally correct patent portfolio strategy in the United States, patent litigation strategy, and intellectual property cost management.
Rep. Darrell Issa will speak at a luncheon that follows.
Randy C. Frisch is the president and publisher of the San Diego Business Journal. He is licensed to practice law in California, Nevada and Idaho. He can be reached at rfrisch@sdbj.com.