Executive Profile: Frank Dudek
Monday, August 8, 2011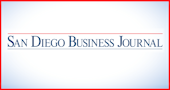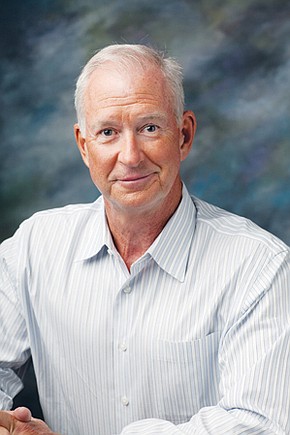 RESUME
Name: Frank Dudek.
Company: Dudek.
Title: President.
Revenue — 2010: $37.3 million.
No. of employees: 257.
Year founded: 1980.
Education: B.S. Civil Engineering, University of Nebraska;
M.S. Civil Engineering, Oregon State University.
Birthplace: Schuyler, Nebraska.
Age: 60.
Current residence: Solana Beach.
Family: Wife, Penelope; Kids: Elizabeth, John and Ann.
Frank Dudek is founder and president of the eponymously named Encinitas-based environmental and engineering services company: Dudek. The firm assists public and private clients to plan, design, permit, construct, operate and manage California's public infrastructure and natural resources from its eight offices. The firm's construction subsidiary, Habitat Restoration Sciences, is one of California's leading contractors specializing in native habitat restoration. Frank Dudek was inducted into Oregon State University's Engineering Hall of Fame in 2009.
BUSINESS PHILOSOPHY
Essential business philosophy: Work should be fun, interesting and profitable.
Best way to keep a competitive edge: Hire good people.
Guiding principles: Provide good service and help our clients succeed.
Yardsticks of success: Having happy clients and a happy staff.
Goals yet to be achieved: Saturate Northern California.
JUDGMENT CALLS
Best business decision: Buying out my original partner in the business.
Worst business decision: Venturing into new business areas with the wrong people.
Toughest business decision: Dismantling those business areas and taking our lumps for the actions.
Biggest missed opportunity: None comes to mind.
Mentor: My fellow business managers several of whom are still working with us.
Words that describe you: A "Westernized Midwesterner."
TRUE CONFESSIONS
What you like best about your job: The people I work with.
What you like least about your job: Having to let people I like go
occasionally.
Pet peeves: Indecisiveness.
Most important lesson learned: A company has a unique culture, not everyone will fit into that culture.
Person most interested in meeting: Clients I haven't met yet.
Three greatest passions: Family, business, friends.
PREDILECTIONS
Favorite quote: There are many great quotes but for today: "The times they are a changing" — Bob Dylan.
Most influential book: "How to Win Friends and Influence People" by Dale Carnegie.
Favorite status symbol: Wearing board shorts instead of a Speedo during swim workouts.