BIOTECH: BRISTOL-MYERS SQUIBB TO ACQUIRE AMIRA FOR AS MUCH AS $475M
String of Pearls Strategy Leads Big Pharma To Small Firm
Monday, August 1, 2011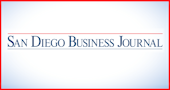 AMIRA PHARMACEUTICALS INC.
CEO: Robert Baltera.
Financial information: Funded by $28 million in venture capital; revenues not disclosed.
No. of local employees: 25.
Investors: Avalon Ventures, Novo A/S, Prospect Venture Partners, Versant Ventures.
Headquarters: Mira Mesa.
Year founded: 2005.
Company description: A small-molecule pharmaceutical company focused on the discovery and early development of new drugs to treat inflammatory diseases.
Key factors for success: Much of Amira's research focused on diseases that don't currently have drug treatment options.
Local drug discovery firm Amira Pharmaceuticals Inc., formed in 2005 by a team of Merck & Co. Inc. scientists, soon will be acquired by publicly held Bristol-Myers Squibb Co. in a deal valued at as much as $475 million.
Amira's promising fibrosis program is what prompted New York-based Bristol-Myers to approach the San Diego company several months ago, said a spokeswoman for the pharmaceutical giant. The program's centerpiece is an oral therapy called AMI52, which in April gained orphan drug status from the Food and Drug Administration for the treatment of idiopathic pulmonary fibrosis, or IPF. The FDA's orphan drug program seeks to foster new drug therapies for diseases that affect fewer than 200,000 people in the U.S. With the designation, the drug sponsor is assured seven years of market exclusivity.
IPF, for which there is no known cause, affects patients' lungs and can lead to respiratory failure. There are no FDA-approved drugs available to treat it.
"We identified fibrosis as an area with high unmet need," said a spokeswoman for the pharmaceutical giant. The deal is part of Bristol-Myers' "string of pearls" strategy, through which the company has been "going after companies and potential new medicines in a very targeted way," she said.
Bristol-Myers will purchase all of Amira's capital stock and stock equivalents for $325 million upfront, and pay as much as $150 million as future milestones are reached. The transaction is expected to close in the third quarter, the spokeswoman said.
Phase 1 Bonanza
"It's the largest amount of money ever paid for a Phase 1 asset that I'm aware of," said Kevin Kinsella, managing director of Avalon Ventures, the San Diego firm that's invested $5 million into Amira and has come out a clear winner in the deal. Avalon's share of the sale proceeds will amount to around $100 million, "a spectacular return," said Kinsella, an Amira board member.
Other investors include Prospect Venture Partners of Palo Alto, Versant Ventures, with offices in Menlo Park, Orange County and San Francisco, and Novo A/S of Denmark.
As part of the acquisition, Bristol-Myers also is taking over Amira's preclinical autotaxin program. Autotaxins are enzymes that play a role in a number of diseases including rheumatoid arthritis, ovarian cancer and thyroid cancer.
Bristol-Myers will retain the 10 scientists associated with the two programs and keep them in San Diego — something that made the offer especially appealing, Kinsella said. "Some other companies would have just put the asset in a backpack and walked off with it," he said.
Kinsella indicated there was at least one other big pharmaceutical company vying with Bristol-Myers to buy Amira's drug programs, but he declined to name the company or provide details of the negotiations. Amira's CEO Robert Baltera also would not comment on that aspect of the deal except to say that "it was a competitive process and we are very pleased with the outcome."
Boon for Biotech
Joseph Panetta, president and CEO of San Diego's nonprofit life sciences trade group Biocom, said that small biotechnology firms such as Amira are increasingly the target of big pharmaceutical players. "There's no secret that pharmaceutical companies are in need of products to fill their depleted pipelines," he said. "Biotech companies are innovative and fast-moving," and are becoming the first place that pharmaceutical companies look for the next big thing.
Recognizing this trend, Panetta helped organize Biocom's first annual biotech-pharmaceutical conference in February. The event showcased new products being developed by local biotech companies with the goal of fostering partnerships. "There's a huge opportunity here," he said.
Amira's history in San Diego has been short but interesting. It all began in 2005 after Merck withdrew its research laboratories from San Diego. Some of Merck's top scientists — including Peppi Prasit, who worked on blockbuster drugs Singulair for asthma and Vioxx for arthritis — stuck together to form the privately held company.

Less than five years off the ground, Amira was able to strike two major pharmaceutical partnerships, one with F. Hoffmann-La Roche Ltd., better known as Roche, and another with GlaxoSmithKline plc. The Roche research collaboration, valued at $287 million plus royalties, ended in 2008. But its deal with GSK, worth a potential $425 million if all the regulatory and developmental benchmarks are met, has helped finance the young company up until the present.
Early last year, Baltera had talked about the prospect of looking to the public markets to raise more money to take Amira's drugs to market. But an acquisition "proved to be the best option for Amira and the continued development of our promising therapeutic candidates," he said.
Amira was in buyout talks last summer with a major European pharmaceutical company, but the deal fell through at the 11th hour, sending the company into a tailspin and forcing major staff cuts, Kinsella said. Some of the founders were among those who left.
Located in the Mira Mesa area, Amira had 25 employees as of mid-July, down from 50 in January 2010. The fate is unknown for roughly 15 scientists and staff not affiliated with the programs being acquired by Bristol-Myers, but they "will have plenty of time and a considerable amount of money to contemplate their future," Kinsella said.
It's probable that some of those employees will join a new company that will be formed to develop the assets not covered by the Bristol-Myers deal. Among those assets is Amira's DP2 Receptor Antagonist program, involving therapies for allergic inflammation.
Baltera, who spent 17 years at Amgen before taking the helm at Amira, confirmed that a spinout is in the works but could not share details of the new company or say whether he'll be the CEO. "We have not identified specific next steps," he said.