Waterfront Project Starting to Make Its Way Through Rough Seas
Monday, April 25, 2011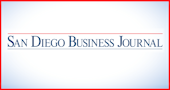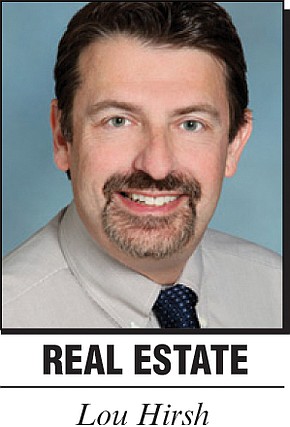 After years of discussion, revision and legal challenges, it appears that the first phase of downtown San Diego's North Embarcadero waterfront project is finally a go.
The California Coastal Commission has approved plans for the nearly $30 million first phase. Meeting in Santa Barbara, commissioners voted 8-1 on April 13 to back an earlier recommendation by Coastal Commission staff to approve the project with conditions.
The Coastal Commission denied a development permit last year, saying a previous plan for the first phase was inconsistent with the Port of San Diego's long-term master plan for port development, and lacked elements including sufficient park space.
The port has since worked with Coastal Commission staff and project opponents to address those concerns.
The North Embarcadero renovation is a public improvement project covering about 1.5 miles of waterfront along Harbor Drive from Laurel Street to the Navy Pier. It includes plazas, public art, improved landscaping and improvements to adjacent roadways.
The first phase is being funded by the port and Centre City Development Corp., the city's downtown redevelopment agency. It incorporates Harbor Drive from Navy Pier to the B Street Pier, and a small portion of West Broadway.
Port officials will now go out to bid for a construction contract, and groundbreaking on the improvement project is expected to take place by December.
How future phases get financed could be a question mark, depending on what the state of California ultimately decides to do with redevelopment agencies. Gov. Jerry Brown has been pushing to have the agencies abolished statewide, with their funding directed to other pressing needs.
• • •
Builder Debate — To Link, or Not to Link: Housing advocates have been squaring off with developers and building owners about the heated issue of linkage fees — money paid by commercial developers to fund affordable housing.
At a recent forum sponsored by the Urban Land Institute's San Diego/Tijuana chapter, Richard Gentry, president and CEO of the San Diego Housing Commission, noted that linkage fees established by the City of San Diego in 1990 were cut in half by the City Council in 1996.
They have not changed since, and Gentry has proposed restoring the fees to 1990 levels by 2017 through gradual, annual increases starting in 2013.
Craig Benedetto, a principal with California Strategies LLC, a consulting firm representing building owner and developer trade groups, called linkage fees a "tax on jobs creation" in an already bad economy that add to financing costs for projects.
Gentry's proposal has been approved by the City Council's Land Use and Housing Committee, and is expected to be discussed by the full council in May.
• • •
Pay Gap Persists in Commercial Real Estate: Whatever the economy is doing, certain things tend to stay the same in the world of commercial real estate. According to a study commissioned by the Crew Network, which has a San Diego chapter, women in the profession continue to struggle for parity with men when it comes to salary and promotions.
Following up on a 2005 study at the end of 2010, Cornell University researchers surveyed more than 2,900 commercial real estate people nationwide, and found that 43 percent of women who enter the field find opportunity — up 7 percent from the last survey.
However, there are still fewer women making $100,000 to $250,000 in annual salary (11 percent) than men (31 percent).
"C-suite" positions — president, chief executive officer, chief financial officer and chief operating officer — continue to be dominated by men. In the latest survey, 9 percent of women and 22 percent of men said they held one of those executive jobs.
Overall, the number of those top executive positions was significantly down in 2010 for both men and women because of the bad economy. In 2005, 13 percent of women and 32 percent of men had reported having C-suite jobs.
• • •
Simon Buys Neiman Building: Indiana-based Simon Property Group Inc., which owns Fashion Valley mall in San Diego's Mission Valley neighborhood, went shopping on its own recently and bought the free-standing building that contains the center's Neiman Marcus department store.
The price on the three-story building was $12 million, according to CoStar Group, and the seller was Stonestreet Development Co. of Rhode Island. The building occupies 3.9 acres at 7007 Friars Road, and Simon's purchase included assuming a $7.1 million loan.
Send commercial real estate and development news of general local interest to Lou Hirsh via e-mail at lhirsh@sdbj.com. He can be reached at 858-277-8904.