CONSTRUCTION: WITH LITTLE INVENTORY AVAILABLE, NEW HOME SALES MAY RISE
For Some Builders, Smaller, Lower Priced Homes Are Better
Monday, April 11, 2011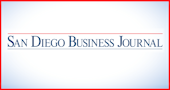 Residential builders may be down, but they're not out of the development game. Some of the survivors are building smaller or fewer homes, while others are regrouping with niche products or rental properties.
The story of the rise and fall of the building industry is told through such trade organizations as the Downtown Residential and Marketing Builders Alliance, which grew from three market rate home builders the year it was formed in 1999 to 21 members by about 2006 and has been drawn down again to two members.
Alliance members built 11,000 new homes in downtown San Diego between 2000 and 2009, according to Sherm Harmer, president of local development firm Urban Housing Partners Inc., which is constructing the sole project of its type downtown, a 40-unit rental property at Columbia and Fir streets in Little Italy.
Harmer says many of the building companies that were in San Diego County during the boom years were regional or national builders that have since closed or dramatically reduced their local operations, some of them consolidating divisions in Orange County and Los Angeles.
Roughly 15 builders closed or consolidated their local offices, Harmer says. D.R. Horton Inc. had more than 500 local employees and reduced its staff to fewer than 10; Lennar Corp. consolidated operations in Los Angeles and dramatically reduced its local presence; while Centex, William Lyon Homes and Standard Pacific Homes closed their local offices and consolidated in Orange County.
The decline is evident in the average number of sales in downtown San Diego, which dropped from 1,200 home sales per year between 2002 and 2006 to 360 sales in 2010, according to Harmer.
Slow Recovery
Now, new home projects are recovering slowly because they're in price competition with resales, he says.
"New homes generally sell for more than resales, but in today's market many are selling at the same price, and new construction costs more, so it's hard to make any feasibility out of new construction," Harmer said.
The survivors are adjusting. Some are ditching the 300-unit high-rises that can't be built in phases in favor of small phases of single-family homes.
"It reduces their financial exposure," Harmer said. "They're also building smaller homes that can be sold at lower price points."
Scaling Back
CityMark Development, an 11-year-old firm of 20 employees in Hillcrest, is among those scaling back its projects. The firm's vice president, Russ Haley, says that while its typical low-rise to high-rise urban and infill projects previously ranged from 80 to 340 units, its most current project, Beacons Leucadia, consists of 10 high-end luxury custom homes ranging from 1,930 to 3,200 square feet.
Starting in the low $900,000s, the homes are just beginning construction, and delivery is expected in late summer.
Haley says he's optimistic about sales, which begin in May.
"There's so little inventory in San Diego right now that if you market a project right and price it right, it should do well," said Haley, adding that this is the first project CityMark has started in more than four years. "There was a gap of one to two years when we weren't selling anything at all. It was a very unsettling feeling. When the economy tanked, everything stopped."
One sign of improvement he points to is CityMark's involvement in selling six homes in about two months this year at the 1Mission property in Mission Hills.
Looking at 3 Factors
Paul Barnes, president of Shea Homes San Diego, expects the velocity of home buying to escalate once there's a turnaround in either the uncertainty about the economy, world events or employment. If any of those three factors crystallizes favorably, there will be a quick recovery, Barnes says, adding that the momentum will build and home pricing will rise.
Barnes says he's also optimistic about sales at two of Shea's upcoming projects: Aria in Chula Vista, which is opening in June with 46 homes on 15,000-square-foot, single-family lots, and Origin's Skyloft community of 73 loft homes along with Social Garden's 123 condominium homes opening this fall in Mission Valley.
"They're unique enough that even in today's climate they have attributes that they'll do stellar sales, quite frankly," he said.
Although Harmer is expecting a slow economic recovery, he says local home prices are becoming fairly stable and foreclosures and short sales are declining.
To be competitive, new homes will have to differentiate themselves from older homes by being built with solar energy systems and other energy efficiencies along with electronic upgrades such as computer-controlled lighting, temperatures and music, remote-controlled appliances and artificial landscaping.
Also, Harmer says, most new housing will be more compact development, more multifamily and located on transportation lines. Harmer cites as examples the 47-unit Pacific Station in Encinitas, with town homes, lofts and flats ranging from 600 to 2,400 square feet, and Urban Housing Partners' joint venture Smart Corner project, a 19-story, 301-unit mixed-use condo tower built on a trolley stop downtown.