Northrop Grumman Receives Contract For Drone Support
Monday, April 11, 2011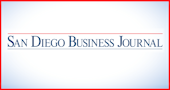 Northrop Grumman's San Diego operation received a $247 million U.S. Air Force contract to provide logistics for its Global Hawk unmanned aircraft, according to an April 4 announcement from the U.S. Department of Defense.
The Warner Robins Air Logistics Center at Robins Air Force Base in Georgia issued the contract.
Defense Department deals specify a variety of payment types. The Northrop deal is a firm, fixed-price contract.
The new contract covers air vehicles, engines, payloads, ground segments and support segments for Global Hawks used in peacetime deployments, both in the continental United States and abroad.
The Global Hawk is a spy aircraft seen as an eventual replacement for the high-flying U-2 aircraft. Unlike the U-2, the Global Hawk is a robot, operating on a pre-programmed mission. The variant known as Block 20 can reach altitudes greater than 60,000 feet. It can stay in one area up to 24 hours and can be in the air for 36 hours.
Northrop said on April 4 that a Global Hawk has been providing aerial surveillance following the March 11 earthquake and tsunami in Japan. The builder is also marking the 10th anniversary of a Global Hawk flight from Edwards Air Force Base to southern Australia. The flight made the Guinness Book of World Records for longest nonstop unmanned flight.
— Brad Graves