AQUACULTURE: U.S. MARKET IS NEXT FRONTIER FOR JAPANESE DELICACY
Fishery Catches on to Need to Cultivate Coveted Bluefin Tuna
Monday, April 11, 2011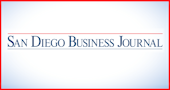 UMAMI SUSTAINABLE SEAFOOD
CEO: Oli Steindorsson.
Revenue: $14.4 million for the six months ended Dec. 31, 2010, compared with $4.8 million for the like period of 2009.
Net loss: $780,000 in 2010 six months; $241,000 in 2009 six months.
No. of local employees: 11.
Year founded: 2010.
Stock symbol and exchange: UMAM.OB, OTC Bulletin Board.
Company description: Operator of two aquafarms in Mexico and Croatia producing Northern bluefin tuna.
Tuna lovers talk about the wonderfulness of yellowtail and albacore, but in Japan, nothing beats bluefin...