After Shedding 10 Properties, Sunstone Back in Buying Mode
Monday, April 11, 2011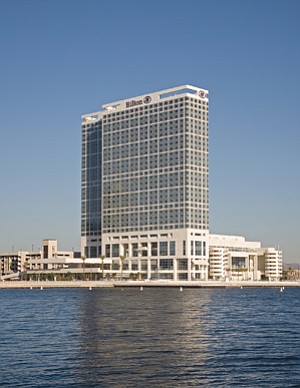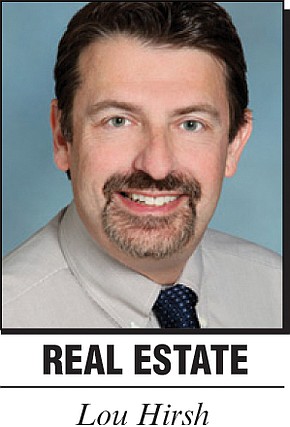 After forfeiting 10 hotels in the past two years, including four in San Diego, Sunstone Hotel Investors of Aliso Viejo is doing some high-end shopping in 2011.
The company announced in January that it planned to acquire $1 billion in hotel properties around the country, aiming to add big upscale properties to its portfolio. Its biggest buy of the year — as of the end of the first quarter — is its planned $475 million purchase of a 75 percent stake in the 1,190-room Hilton San Diego Bayfront.
Sunstone President Ken Cruse said March 29 that the company plans to fund that acquisition in part from proceeds from an upcoming $130 million sale of its Royal Palm Miami Beach hotel in Florida.
Alan Reay, president of Irvine-based consulting and brokerage firm Atlas Hospitality Group, says Sunstone is not being punished by the market after essentially walking away from hotel loans under which it owed more in payments than the properties were worth, including five hotels in Southern California.
Instead, he said Sunstone is shrewdly playing the improving fundamentals of the U.S. hospitality market, in which large luxury properties have so far been among the biggest beneficiaries of a recovering economy, after being hit hardest during the Great Recession.
Of the four it forfeited in San Diego last year, only one, the 258-room downtown W Hotel, could be considered upscale, and all would be classified as small to midsized.
"Since their deal fell through last year to buy the Manchester Grand Hyatt, people knew that they were going for trophy hotels," Reay said, noting why he was not surprised by Sunstone's bid for the Hilton.
He noted that the financing climate also has improved, with lenders apparently having no problem with Sunstone ditching bad bets of the past to pursue better opportunities. Reay and other experts have said there could be many more similar deals, involving high-profile hotels, on the way locally and nationally.
Already this year, Host Hotels & Resorts Inc. acquired the Manchester Grand Hyatt for $570 million; and The Blackstone Group of New York took a majority stake in the Hotel del Coronado as part of a $425 million refinancing.
• • •
Housing, Commercial Markets Stay Separate: The longer that San Diego's commercial real estate market continues its steady rebound, the more it will be able to avoid the fate of the still-reeling Southern California housing market.
"The financial pressures of the housing market have not spilled into the commercial sector," said Christopher Thornberg, founding principal of Los Angeles-based Beacon Economics, during a March 31 real estate forecast forum in La Jolla.
"In addition, banks have developed more sophisticated ways of dealing with surplus properties to circumvent foreclosures," Thornberg said at the forum, presented by Voit Real Estate Services Inc. "The reality is that there has been an increase in acquisitions of Class A properties, and this is likely to continue."
Thornberg also anticipates a rise in business spending in 2011, as the San Diego County economy continues to benefit from rising global demand for technology and other exports. He remains cautious, however, about potentially excessive Federal Reserve easing of interest rates, which could spur new market investment bubbles.
Newport Beach-based Voit, started in 1971, has 29 brokers and a property manager at its San Diego office. Founder and Chief Executive Officer Robert Voit said the competitive commercial brokerage climate has prompted the firm in recent years to move beyond a localized "silo" approach to service.
As local buyers and sellers seek nationwide market access, Voit said the firm has opened offices in four other Western states, and established formal referral relationships with brokers in regions including the Northwest, where it doesn't have an office presence.
• • •
Burger Chain Expands in San Diego: Yet another chain burgermeister is beefing up its San Diego County presence. The Counter Custom Built Burgers, a full-service gourmet hamburger restaurant with headquarters in Culver City, recently opened at the Del Mar Highlands Town Center in San Diego's Carmel Valley neighborhood.
The 2,350-square-foot location is the second restaurant for San Diego County franchisees Tom and Charlet Yoo, who previously opened The Counter at The Forum in Carlsbad. Tom Yoo said the couple is scouting locations for potentially five more that would open around the county in the next few years.
• • •
Local Firm Buys Morro Bay Hotel: San Diego-based Pacifica Host Hotels is the new owner of the Inn at Morro Bay, located on California's Central Coast.
The 98-room property was previously owned by San Luis Obispo County hotelier and developer John King. It was placed into receivership last year.
Michael de Jesus, Pacifica Host's vice president of sales and marketing, said the acquisition price was approximately $9 million, and the deal closed on March 30.
Send commercial real estate and development news of general local interest to Lou Hirsh via e-mail at lhirsh@sdbj.com. He can be reached at 858-277-8904.