Banks Aim to Share Strengths, Overcome Weaknesses With Merger
Monday, April 4, 2011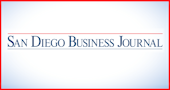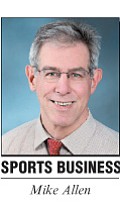 Although the parties announced it as a merger, Embarcadero Bank is buying Coronado First Bank in a stock and cash deal that would pay Coronado First shareholders the tangible book value for each of their shares.
At the time the deal was announced on March 22, Coronado First's tangible book value as of the fourth quarter was $6.70, above its market price of about $5. On an aggregate basis, that would mean Embarcadero is paying about $9.3 million.
The impetus for the deal is both banks are trying to grow, but are facing obstacles as single entities. In Coronado First's case, it needs additional capital. Embarcadero has the strongest capital base of any bank in the region with $21.2 million as of Dec. 31, but it has had trouble finding borrowers.
Both banks, among the smallest lenders in the area, also expect to gain cost savings from combining their operations, and eliminating a number of management jobs.
Embarcadero CEO Maria Kunac said some of the biggest savings would come from combined computer systems and services that each bank now has to pay for individually.
The banks may also reduce costs by eliminating space. Each bank has a downtown location, and the lease for Embarcadero's sole office at 110 W. A Street expires at the end of the year.
Kunac said the bank will likely retain Coronado First's India Street office for its deposit gathering ability.
The deal requires the approval of both banks' shareholders, the Federal Deposit Insurance Corp., and the California Department of Financial Institutions. A date for the special shareholders meetings hasn't been set.
Assuming the transaction is approved, and it's almost a slam-dunk, the new bank, to be called Coronado First, would have total assets of $118 million, and total shareholders equity of about $25 million, and three branches, the banks said.
Following the transaction, the new bank would have an equity to asset ratio of more than 21 percent, far in excess of regulatory minimums, and enough to grow its loan portfolio by double digit rates.
Neither of these banks has set the world on fire in terms of growth or profits. Last year, Coronado First reported a net loss of $111,000 compared with a net loss in 2009 of $1.7 million. It's never made a profit since opening in 2005.
Embarcadero, which raised a record $21 million in capital when it opened in 2006, reported net income of $420,000 compared with a net loss in the prior year of $481,000.
After the sale closes, the president and chief executive for the bank will be Embarcadero CEO Maria Kunac. Current Coronado First CEO Bruce Ives agreed to take the job of chief operating officer. Coronado First's Chairman Barbara DeMichele will serve as chairman of the new bank, and Embarcadero's Chairman Jerry Suppa will have a seat on the board, which may have as many as 11 members, Kunac said.
Kunac said there will be a few layoffs from the transaction, but declined to give the number. The combined staffs for the banks total 34.
Mike Perry, CEO of San Diego Trust Bank, said the continued search by more banks for capital in this difficult economy plus a push to control expenses will result in more community banks joining forces.
"If you need capital, and are struggling to find capital or struggling with problem loans, this (merging or selling) is a way to alleviate those challenges," Perry said.
• • •
SBA Road Show Comes to San Diego: The U.S. Small Business Administration is in the midst of a Jobs Act Tour which began last month, and is scheduled to make a stop in San Diego April 11.
The purpose of the tour is to alert small businesses and entrepreneurs about the tools and resources provided by the SBA especially after passage of the Small Business Jobs Act in September.
Among the law's key provisions is a commercial real estate refinancing loan product offered through the SBA's 504 program, and a Small Loan Advantage product that has a ceiling of $250,000.
Other areas to be covered at the free event are opportunities for accessing capital; resources available for counseling and training; exporting opportunities for small businesses; and several roundtables featuring representatives from SBA lending banks.
The event begins at 9 a.m. and will be held at the Scottish Rite Event Center at 1895 Camino del Rio S. in Mission Valley.
• • •
BofA plans to hires more bankers: Bank of America was already doing a hefty book of business in terms of small business lending, but aims to boost its numbers this year.
On March 28, the Charlotte, N.C.-based bank that is the largest in the nation announced it is hiring more than 1,000 new small business bankers throughout the country.
BofA already hired 110 bankers for this role in the Los Angeles region, and said it will hire 26 in the San Diego region. The bank said the bankers will consult with small business owners at their shops and assess their deposit, credit and cash management needs.
• • •
SBA Scorecard: SBA lending within the San Diego district for the 2011 fiscal year continues on a pace well ahead of the prior fiscal year, according to the latest report issued by the district.
For the first five months through the end of February, there were 310 loans made in the local district for a total dollar amount of $167 million. That compared with the like period of the 2010 fiscal year when the district counted 246 SBA loans for $107 million.
Send any news about locally based financial institutions to Mike Allen via email at mallen@sdbj.com. He can be reached at 858-277-6359.