Series of Investments Marks a Turning Point in Apartment Activity
Monday, September 27, 2010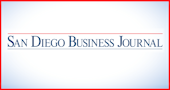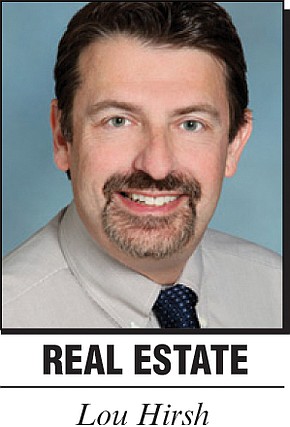 The brokerage and research firm Marcus & Millichap recently issued a quarterly investment report predicting that improving San Diego apartment fundamentals will serve as a "springboard to more robust revenue growth in 2011" for apartment operators.
Rents are expected to rise modestly for the rest of 2010, about 2.1 percent, as the local economy shows early signs of recovery and apartment vacancy remains tight — 4.8 percent at year's end. As a result, while building owners might still be slow to list their properties for sale, researchers predict that investors will be "modestly increasing acquisition activity."
The trend already began to take shape in the first half, with the pace of sales beating 2009 levels, and the local market has quickly offered up new support for the Marcus & Millichap forecast.
For instance, on Sept. 17, Raintree Partners LLC, a Laguna Niguel investment and development company, announced it had completed its $68.2 million acquisition of Trieste Apartment Villas. The 302-unit community is at 3950 Mahaila Ave. in La Jolla, and was sold by Trieste Apartments LLC.
That came just four days after the announced sale of Serenata Town Homes, a new 45-unit community at 6410 College Grove Drive in San Diego, developed by Intracorp Cos. and completed in April 2009. The buyer was Los Angeles-based California Landmark Group, which said it bought the property, comprised of leased three-bedroom units, for $10.15 million.
In the same week, on Sept. 16, Los Angeles investment firm George Smith Partners Inc. said it had successfully arranged a $22.4 million permanent construction loan for the first phase of Oakwood Development Inc.'s Marquis apartment community, in San Diego's Otay Ranch.
David Rifkind, principal and managing director of George Smith Partners, said the loan replaces the original construction loan on the 96-unit first phase. The investment firm secured Freddie Mac financing at 4.46 percent interest, fixed for 10 years.
Marcus & Millichap says local apartment building investor activity should continue to tick up, barring any significant change in interest rates or financing availability. Researchers predict areas such as uptown San Diego, University Park and Balboa Park "will likely record an increase in listings and closings as investor momentum builds."
• • •
Another Stalled Housing Project Revived: It's not the same level of popularity being seen in the multifamily sector, but investors are slowly wading back into the development of single-family homes in San Diego County. In many cases, they're jump-starting projects stalled by financing issues in the midst of the Great Recession.
North Carolina-based Mountain Real Estate Capital has announced a joint venture with locally based Davidson Communities, in which it is purchasing The Sentinels at Del Sur, an unfinished 17-lot subdivision in San Diego. The seller is Bank of America Corp., but a transaction price has not been disclosed.
A Sept. 15 statement said this is the second residential development that Mountain Real Estate has recently acquired from Bank of America, following a 750-lot project in Florida. The investment firm this year alone has acquired assets from banks and other institutions with original valuations totaling more than $500 million.
"We are convinced that this community is well positioned in a great submarket and we project a fairly rapid home sale program," said Peter Fioretti, chief executive officer of Mountain Real Estate, referring to the San Diego project.
• • •
Life Sciences Market Seeks Signs of Life: A midyear analysis of the local life sciences real estate market, by the commercial brokerage firm Cushman & Wakefield Inc., finds "guarded optimism" as business activity picks up and financing becomes more available.
The result should be improved tenant activity later this year and in 2011. But there are hills to climb. The brokerage firm puts the current San Diego life sciences space vacancy rate at 11.6 percent. That's up from 10 percent at the same point of 2009, and nearly double the 5.9 percent seen in 2008.
"The higher vacancy is consistent with our prediction that growing supply will outpace the increase in demand throughout 2010 and possibly beyond," said Greg Bisconti of Cushman & Wakefield.
The report shows 250,000 square feet of pending lease transactions at midyear, with more than 750,000 square feet of pending sale transactions — a significant portion of which should close by year-end.
Brent Jacobs, a senior managing director with Cushman, said biotech firms are seeing "slowly increasing" availability of capital to support research and development. Also, there have been fewer company failures in the sector this year than in 2009, and stock market upticks indicate rising corporate confidence in life sciences firms, which Jacobs said should spur more venture cash infusions.
It won't happen quickly, but the scenario should translate into improved local tenant demand over the next 12 to 18 months.
Send commercial real estate and development news of general local interest to Lou Hirsh via e-mail at lhirsh@sdbj.com. He can be reached at 858-277-8904.