Hotel Makes Room for Some Big Changes at Its Bayfront Property
Monday, September 20, 2010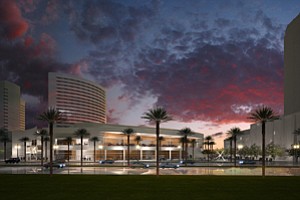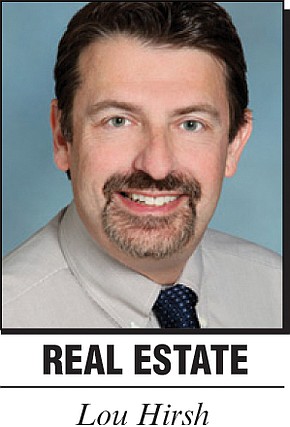 Jarring change has become a constant for San Diego County's hotel scene during the past three years. That brief period has seen a steady stream of openings, ownership changes and renovations, with a few foreclosures thrown in.
The bayfront San Diego Marriott Hotel & Marina has managed to avoid most of that drama. But its owner, Maryland-based Host Hotels & Resorts L.P., is now planning to spend more than $180 million on a construction and design overhaul of the 25-story, 1,362-room property.
The hotel at 333 W. Harbor Drive, among the city's longtime signature waterfront properties, already sports a recently renovated fitness center, with about $1.4 million in improvements. By the time the rest of the phased-in work is completed during the next three years, operators say there will be an additional $41 million in guest room improvements, $7.7 million in pool-area enhancements, and a $10.3 million transformation of the entire south tower area.
The project also includes a $97 million upgrade of the property's showcase meeting area, Marriott Hall, to feature a total of 80,000 square feet of ballroom and exhibit space.
"This is one of the company's largest-ever investments," said Ray Warren, the hotel's general manager. "This project in San Diego has been in the works for about four years."
Because the hotel sits on land leased by the Port of San Diego, port officials must sign off on some of the renovations, which also include outdoor public elements such as new walkways. Port commissioners will likely vote on the project next month following a 30-day public comment period.
The bayfront Marriott is the latest of several well-established upscale hotels to undergo renovations locally, as they compete against newer properties that have arrived on the scene and as they look to draw visitors as the economy improves.
Host Hotels owns a global portfolio of 109 mostly upscale and luxury properties, managed under several banners including Marriott, Four Seasons and Fairmont. For its second quarter ending in June, the company reported revenue up 6 percent from the same period a year ago, and up 1 percent year-to-date.
In announcing earnings, company leaders said they anticipate revenue per available room systemwide to rise 4 percent to 5.5 percent this year, as conditions gradually brighten for the hospitality industry after a rough 2009.
During 2010, Host Hotels plans to make between $300 million and $320 million in capital expenditures, including renovations and expansions.
• • •
More Biotech Properties Change Hands: Biotech real estate in San Diego has lately become a highly coveted prize among the players who already have large stakes in that commercial segment.
Locally based BioMed Realty Trust Inc. announced Sept. 8 that it has entered into definitive agreements to acquire five properties, comprised of 14 life sciences buildings in three San Diego submarkets, for $132.9 million. Company officials said the acquisitions are subject to customary closing conditions.
The properties to be acquired include 4570 Executive Drive in University Towne Center; 10240 Science Center Drive in Torrey Pines; and 11388 Sorrento Valley Road, 11404 and 11408 Sorrento Valley Road and a nine-building business park located between Roselle Street and Flintkote Avenue in Sorrento Valley.
BioMed did not announce the sellers, but property records indicate the Executive Drive property is currently owned by Starwood Property Mortgage LLC.
BioMed said existing tenants in the acquired buildings include Amylin Pharmaceuticals Inc., Bristol-Myers Squibb, UC San Diego, eBioscience Inc. and Halozyme Therapeutics.
BioMed chairman and Chief Executive Officer Alan Gold noted that the tenant rosters of the properties included "top caliber" life sciences organizations representing the firm's high-priority categories, including research institutions, well-established public companies, and early to midstage life sciences organizations.
Three of the five properties are to be acquired free of any outstanding mortgage obligations, while two of the properties are subject to existing mortgages to be assumed by BioMed at closing, the company said.
The acquisitions would increase BioMed's San Diego portfolio to approximately 1.8 million rentable square feet. BioMed, with headquarters in Rancho Bernardo, is currently the third-largest holder of life sciences real estate in San Diego County.
Recently, the market's top life sciences landlord by square footage, Pasadena-based Alexandria Real Estate Equities Inc., announced it would acquire three life sciences properties, and "other selected assets and interests" of Veralliance Properties Inc., a San Diego-based, privately held company that is also prominent among local office and life sciences property owners.
• • •
Retail REIT Goes Shopping: Locally based Excel Trust Inc. is continuing to do what it promised following its April initial public stock offering: buy retail properties.
The real estate investment trust, with offices in Rancho Bernardo, announced Sept. 7 it has acquired two shopping centers for just over $54 million, and signed purchase contracts to acquire five properties for $102 million.
When completed, the deals will take the REIT's nationwide portfolio beyond $226 million since its IPO, not including the properties under contract.
The two new purchased properties are Vestavia Hills City Center in Birmingham, Ala., with 375,871 square feet, purchased for approximately $33.5 million; and Grant Creek Town Center in Missoula, Mont., with 163,774 square feet, purchased for $21.3 million.
There are two properties under contract for purchase in Maryland, and one each in Florida, Virginia and West Virginia.
Send commercial real estate and development news of general local interest to Lou Hirsh via e-mail at lhirsh@sdbj.com. He can be reached at 858-277-8904.