Residential Construction Activity Up; Commercial Building Down
Monday, September 6, 2010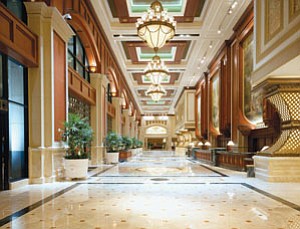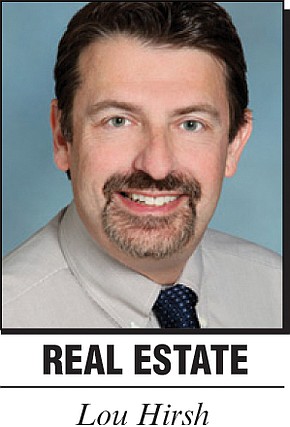 Construction activity continues to be a mixed bag of trends in San Diego County, with the residential side slowly improving and the commercial side still stuck in a rut.
For January through July, the value of commercial building permits in the county totaled $355 million, down 7 percent from the same period of 2009, according to data released Aug. 24 by the nonprofit Construction Industry Research Board.
In contrast, residential permits totaled $659 million, up 23 percent from a year ago. In both categories, figures reflect the value of new permits pulled for construction as well as expansions and renovations.
When commercial and residential values are combined, local building activity is still down nearly two-thirds from 2006 levels.
While the residential numbers show improvement from a year ago, there were significant drops from June to July.
In unit terms, construction permits pulled for single-family homes in San Diego County during July rose 3.3 percent from a year ago, but totaled less than half the number seen in June. The county had 156 building permits issued for single-family homes in July, compared with 151 in July 2009 and 346 during June.
In the multifamily sector, including apartments and condos, the county saw building permits drop from 213 units in June to 80 in July, a 62 percent decline. The number was still up from 32 a year ago.
For the first seven months of 2010, local single-family permits were up 41.8 percent from a year ago, and multifamily permits were up 9 percent.
Statewide, the single-family category was up 7.2 percent this year, and multifamily was up 51.4 percent. In a statement, however, the California Building Industry Association said state construction remained at historically low levels.
• • •
Hotel Sale Would Be Big Deal — Literally: If you could afford it, what would you pay for the deluxe 1,625-room Manchester Grand Hyatt on San Diego's downtown waterfront?
How about $244 million or $406 million? Would you go as high as $580 million?
These are the numbers being bandied about by reputable sources, as Sunstone Hotel Investors Inc., based in Aliso Viejo, looks to acquire controlling interest in the mammoth property. The hotel is currently majority-owned by a partnership, Manchester Grand Resorts LP, led by prominent local developer Douglas Manchester.
The Manchester partnership would retain a minority stake under an arrangement now under review by the Port of San Diego, which must sign off on ownership changes for properties under lease by the port district.
Port commissioners are expected to discuss the transfer in September or October. A previously announced and similar deal, calling for Chicago-based Hyatt Hotels Corp. to acquire controlling interest, fell through after being approved by the port.
Actual dollar terms for the current proposal have not been made public, and Sunstone and Manchester representatives are not talking. The half-billion-dollar figure comes from The Wall Street Journal, which cites "a person familiar with the matter" in a story published Aug. 6.
The more conservative estimates come from the Virginia-based equity research firm Robert W. Baird & Co., which tracks the performance of real estate investment trusts, including Sunstone.
While it acknowledges having "no insight into the financial performance of the hotel," Baird places the Manchester Grand Hyatt's value between $244 million — or $150,000 per key — and $406 million, about $250,000 per room.
"Such a deal may not require use of any of Sunstone's approximately $250 million cash balance," Baird said in an Aug. 4 report by analysts David Loeb and Andrew J. Wittmann.
In a separate report on Aug. 9, apparently referencing The Wall Street Journal's figure, Baird said the $580 million number — at $350,000 per key — "appears rich for a market which has seen (revenue per available room) decline 22 percent since 2007."
Baird remains positive on Sunstone's stock, listed as SHO on the New York Stock Exchange. Analysts and investors apparently don't mind the fact that Sunstone in recent months has returned 11 hotels back to their lenders, including the W Hotel in downtown San Diego, because the debt was a drain on cash flow and surpassed the estimated value of the properties.
"While long-term reputational harm is unknown, (Sunstone) management has demonstrated it will act boldly for its shareholders," Baird analysts wrote.
Send commercial real estate and development news of general local interest to Lou Hirsh via e-mail at lhirsh@sdbj.com. He can be reached at 858-277-8904.