EPA Grant Will Help Jacobs Center Clean Up Mixed-Use Project Area
Monday, October 25, 2010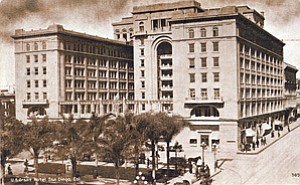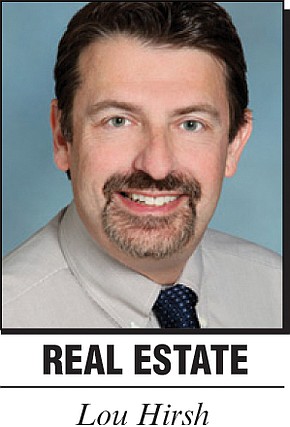 The Jacobs Center for Neighborhood Innovation, which is developing the mixed-use The Village at Market Creek in southeast San Diego, has been awarded a "brownfields" rehabilitation grant of up to $175,000 from the U.S. Environmental Protection Agency.
The center is among 23 nationwide recipients of a total of $4 million in assistance, the EPA announced Oct. 15. The local grant is expected to aid development of portions of The Village project that have been slowed by environmental issues.
The local nonprofit Jacobs Center is an operating foundation that works to build sustainable communities. The Village at Market Creek, with some elements completed and others in the planning stage, will have homes, offices and retail elements in the center of San Diego's economically distressed Diamond Neighborhoods.
The area is named for a diamond-shaped improvement district, serving a diverse population of more than 84,000 residents. The Jacobs Center is operated by a private foundation started by the late Joseph Jacobs, founder of Pasadena-based Jacobs Engineering Group Inc.
Charles Davis, a project development manager with the Jacobs Center, said several elements including a retail plaza and conference center have been completed at The Village at Market Creek, comprised of several infill properties along Euclid Avenue and Market Street. Others are in various phases of the city approval process. By the time the 52-acre village is fully built out, the Jacobs Center will have invested an estimated $700 million, Davis said.
The EPA said at least 12 sites in the village project are suspected of being contaminated brownfields. The local grant will help in developing community plans to address cleanup issues, and the EPA will also be consulting recipients.
According to the EPA, "brownfields" are properties where the presence or potential presence of hazardous substances, pollutants or contaminants may complicate property expansion, development or use.
• • •
Vintage Hotels Reach Milestones: Two San Diego hotel developments, with local ties dating back more than a century, recently observed big milestones.
On Oct. 15, business and civic leaders marked the 100th anniversary of downtown's The US Grant hotel. That landmark property on Broadway opened October 1910 by Ulysses S. Grant Jr., who named it after his father, the former Civil War general and President Ulysses S. Grant.
After several operational changes over the years, it was acquired in 2003 by the Sycuan Band of the Kumeyaay Nation. Operators note that the tribe's history linked closely with the hotel's namesake as President Grant signed an executive order in 1875 setting aside lands in San Diego County for the Kumeyaay.
The hotel originally had 437 rooms, though that number today is 270. It's undergone several renovations over the years, most recently a $56 million makeover in 2006.
Through the decades, the hotel has won numerous awards and played host to dignitaries. It's currently operated for the tribe by Starwood Hotels & Resorts Worldwide Inc., within the company's The Luxury Collection division.
Also recently, developers announced that renovations are now 75 percent complete at The Inns at Heritage Park, formerly known as Heritage Park Inn in Old Town San Diego.
Plans that included approximately $4 million in renovations were approved in 2009 by the San Diego County Board of Supervisors.
Heritage Park Co. LP, a subsidiary of San Diego-based Pacific Hospitality Group LLC, is doing extensive building and grounds work on a site that includes inns first built in the late 19th century. The inn called Christian House dates back to 1889, and Bushyhead House was built in 1887.
Pacific Hospitality representatives said the priority has been preserving the park's Victorian architecture and culture. Its work has included replacing the landscaping, adding trees, installing new lighting, fixing bricks and laying cobblestone curbing. Completion of the renovation is set for early 2011.
• • •
Coronado Hotel Work Gets Conditional OK: The California Coastal Commission on Oct. 15 gave conditional approval to renovation plans at Hotel del Coronado.
The Coronado hotel's owners, Strategic Hotels & Resorts and KSL Resorts, plan to add 144 luxury condominium units, a 50,000-square-foot conference center and underground parking garage.
Commissioners' approval of the renovation, which had been opposed by a local group called Concerned Citizens for Keeping the Hotel del Beautiful, was conditionally based on operators' revising plans so as to keep new structures out of an earthquake fault zone.
Also, operators will be assessed a per-unit fee of $30,000 for one-quarter of the 144 proposed luxury condos, a total of $1.08 million for the 36 units. The fee is intended to mitigate the loss of land area that could otherwise have been used for affordable overnight visitor accommodations in the area under state coastal guidelines, and will be put toward construction of lower-cost facilities.
Send commercial real estate and development news of general local interest to Lou Hirsh via e-mail at lhirsh@sdbj.com. He can be reached at 858-277-8904.