CareFusion Offers Details of Infusion Pump Recall
Tuesday, October 19, 2010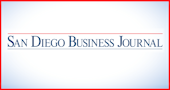 CareFusion Corp., a San Diego-based medical device company, reported Oct. 15 that the Food and Drug Administration categorized its August recall of 17,000 Alaris medical devices as a Class 1 recall, or the most serious type.
The electronic drug infusion pumps have been recalled due to a software problem that, in some cases, could cause the pump to shut down, delaying or interrupting infusion therapy. According to the FDA and CareFusion, this could lead to serious injury or death.
Neither the FDA nor CareFusion, the manufacturer, indicate that there have been any injuries related to the electronic infusion pump recall.
On Aug. 24, the company issued urgent device recall notifications to customers using its Alaris PC unit model 8015, which was manufactured between December 2008 and September 2009. The machines are mainly used by hospitals to deliver medications and other fluids to patients intravenously.
CareFusion said it is taking corrective action to update the hardware and is setting aside an undetermined sum from its 2010 fourth quarter revenue to meet the costs of the recall.
CareFusion trades on the New York Stock Exchange as CFN. Shares were trading midday Oct. 19 at $24.33, down 45 cents from the previous day's close.
— Steve Sinovic