REAL ESTATE: INCORPORATING RESIDENTIAL SPACE WITH RETAIL IS PART OF REPURPOSING STRATEGIES
Shopping Malls Reinvent Themselves in the Changing Marketplace
Monday, October 18, 2010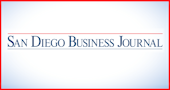 San Diego — The recession that followed the economic boom of the mid-2000s has forced the managers of San Diego County's shopping centers to become more creative in their efforts to draw in consumers.
As some big-box chain stores have closed their doors, local and regional retail centers have searched for ways to fill the vacant space. Even the Westfield Group, which manages several regional shopping malls here, had to rethink its strategy.
"Westfield was not spared," said Jonathan Bradhurst, the company's senior vice president of U.S. Development. "We felt it. Our retailers felt it. Customers felt it. People have changed their habits. Good retailers in this market are the ones who are nimble and capable of reading the trends and responding to customer needs. We have been actively pursuing to make our malls far more diverse and far less cookie cutter."
Bill Rose, Western regional director of Marcus & Millichap's National Retail Group and state director for the International Council of Shopping Centers, said retail centers are about to change dramatically in high-density communities.
Evolutionary Change
"You are going to start to see that evolution," Rose said. "I can point to a project I worked on in San Jose called Santana Row that Federal Realty developed. That was taking a former Vons grocery-anchored center and redeveloping it to provide for four levels of multifamily apartments over retail. As you saw the Bay Area density increase and higher use of land requirements occur, that meant a conversion of a one-level grocery-anchored shopping center into mixed-use."
As consumers try to avoid driving in congested areas, the idea of living in a complex that has been incorporated into a shopping center will take on added appeal, he said.
"Wouldn't you rather live in an apartment building property positioned over a mall so you would not have to drive your car all over the place?" Rose asked. "As we all try to be smarter about land use and density, it just requires that to happen."
There is no limit to creativity when it comes to re-purposing vacant retail space. Rose noted that a police substation in Oceanside now occupies space in a shopping center that formerly housed a supermarket.
A Gathering Place
Although there may be a blending of retail and residential uses, don't expect the shopping center concept to fade into the urban landscape. There will always be a need for concentrated retail uses, Bradhurst said.
"It is instinctive among people in civilizations and communities to go someplace and trade, to interact," he said. "I think you will see a renewal and a rebirth, a re-envisioning of that, but I still believe the model of aggregating uses and services and facilities and opportunities all in one place."
Many suburban retail centers, especially high-end shopping malls, focus on providing fashion-oriented stores and restaurants. That is beginning to change.
"You will see these malls becoming places that far more community action occurs in," said Bradhurst. "Yes, there will be grocery stores and fresh markets and bowling alleys. This is not just a function of the recession. We have been introducing discounters like Walmart and Target into our malls over the years."
Buying Staples
Greg Davis, vice president of capital markets and communications for San Diego-based Excel Trust Inc., a real estate investment trust that targets value-oriented shopping centers, does not expect his company's niche to change very much as the recession ends.
"We still feel like when it comes down to buying diapers and milk and bread, there is a place for that and that is our focus," Davis said. "We think that will hold."
Michael Stepner, a professor of architecture and design at San Diego's NewSchool of Architecture & Design, noted that Hazard Center in Mission Valley recently received approval to build housing within the shopping center. He expects more such projects to follow. "That is the trend," he said.
Emmet Pierce is a freelance writer for the San Diego Business Journal.