CRAIG W. CLARK
Executive Profile
Monday, October 18, 2010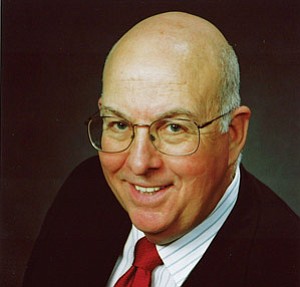 San Diego — Craig W. Clark is president of La Jolla-based C.W. Clark Inc. One of the region's most experienced commercial real estate developers, the company has the reputation of being a hands-on developer with the capability to handle all aspects of commercial real estate, from concept to development, leasing, management and sale.
BUSINESS PHILOSOPHY
Essential business philosophy: Have a quality atmosphere — people and surroundings — in which to work. Build the nicest product you can afford to build and maintain it accordingly.
Best way to keep a competitive edge: Specialize and do not try to do all product types.
Guiding principles: Be honest.
Yardsticks of success: Try to hold on to as many good projects as you can.
Goals yet to be achieved: Debt free.
JUDGMENT CALLS
Best business decision: Buying and redeveloping Del Mar Heights Village Shopping Center.
Worst business decision: Buying a site before all entitlements are in place and financing is secure.
Toughest business decision: Deciding to sell my commercial real estate brokerage company.
Biggest missed opportunity: Turning down an opportunity to joint venture the Del Mar Highlands Shopping Center with Pardee Homes.
Mentors: Harry Collins and Jack Thornton, my only civilian bosses after the Navy.
Word that describes you: Tenacious.
TRUE CONFESSIONS
What you like best about your job: Creating ways in which to use difficult real estate sites and making them enjoyable to see and use.
What you like least about your job: Dealing with entitlements and the long government planning process.
Pet peeves: Ability for NIMBYs, or not in my backyards, to bring lawsuits with no risk to themselves but which cause project delays at much expense to the developer/owner and end users.
Most important lesson learned: Do not take on too much at one time.
Person most interested in meeting: Warren Buffett. I like the way it appears he has raised his son, and every time I go for a new loan in this new financing world the lender wants Mr. Buffett to sign the loan with me.
Three greatest passions: 1.) My work 2.) Driving around looking for new ideas and sites, then dining out with my wife. 3.) Bird hunting and golf.
First choice for a new career: I would like to know what I know and start over as a developer of quality shopping centers.
PREDILECTIONS
Favorite quote: "Real estate is like surfing. You paddle out and wait and wait for the right wave, then you paddle like hell to get on it." — Pike Hodge of Hodge Bros. Dairies, 1972.
Most influential book: The Holy Bible.
Favorite status symbol: My hunting trucks.
Favorite restaurant: Old — Whaling Bar & Grill at the La Valencia Hotel. New — Alborz Restaurant at Del Mar Heights Village.
Favorite place for business meetings: The Inn at Rancho Santa Fe.
Favorite vacation spot: Alberta, Canada.
Favorite way to spend time: Dining out and looking for new development sites with my wife.